What is the difference between seamless and welded stainless steel pipe?
Stainless steel welded pipe, also called stainless steel decorative pipe, the raw material is steel strip, steel strip is welded, and the inner wall will have a weld, its application is wide, mainly decoration, landscape engineering, furniture products, and other fields; The surface is normally matte or mirrored, and electroplating, painting, spraying and other processes are also used to give a layer of bright color on its surface.
Stainless steel seamless pipe is usually called industrial pipe, for the cold rolling or cold drawing process, the raw material is round steel, is round steel through the perforation into a pipe blank, and then the pipe blank and then one after another cold rolled or cold drawn; Its surface is normally sour white surface, that is, pickled surface, the surface requirements are not strict, the wall thickness is uneven, the brightness of the inner and outer surfaces of the tube is low, the fixed size cost is high, and the inner and outer surfaces should have pockmarks and black spots, which are not easy to remove.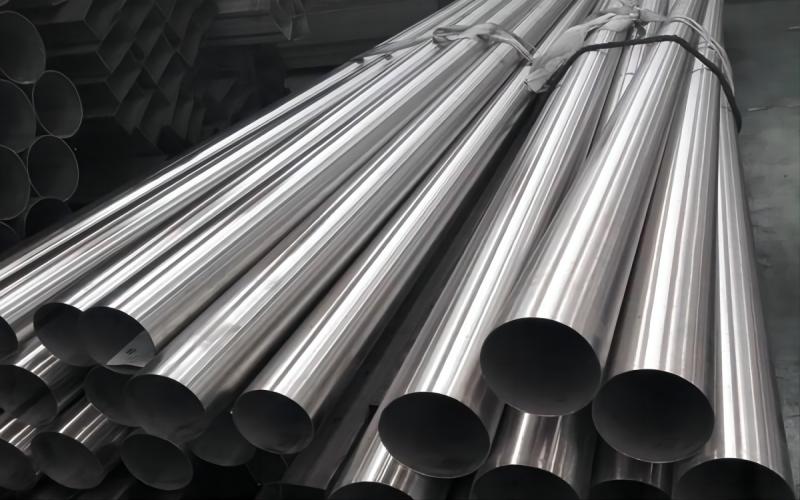 Product Specification and Characteristics
Item
304 Stainless Steel Welded Pipe
Standard
ASTM, DIN, GB, or customized size required by customers
Material
C, Fe, Mo, Mn, Si, N, etc.
Type
hot rolled and cold rolled
Size
Wall Thickness
0.5~30mm
Outer Diameter
6mm~630mm
1. Strong oxidation resistance: 304 stainless steel can withstand continuous work at 925°C and intermittent work up to 870°C with good oxidation resistance.
2. Good weldability: Whether or not filler metal is utilized, it has excellent welding properties and is easily fused using conventional fusion procedures.
3. There is no need for post-weld annealing when welding 304 stainless steel.
4. Wide range of applications: It is widely utilized in many different industries, including construction, food and beverage, chemical and petrochemical, aerospace, and pharmaceutical. It can be welded or seamless.
5. Corrosion resistance: Stainless steel pipes are extremely ideal for use in tough situations with chemical and moisture corrosion due to their outstanding corrosion resistance.
6. Stainless steel pipes are appropriate for applications that prioritize cleanliness since they are simple to maintain, easy to clean, and do not corrode.
7. Safety and cleanliness: 304 stainless steel is a hygienic material that complies with sanitary standards and is difficult for bacteria to grow on. It is therefore widely utilized in the food industry, the medical industry, and other industries.
8. Lovely appearance: It has a smooth, brilliant surface that is well-decorated and suited for both indoor and outdoor decoration as well as architectural domains.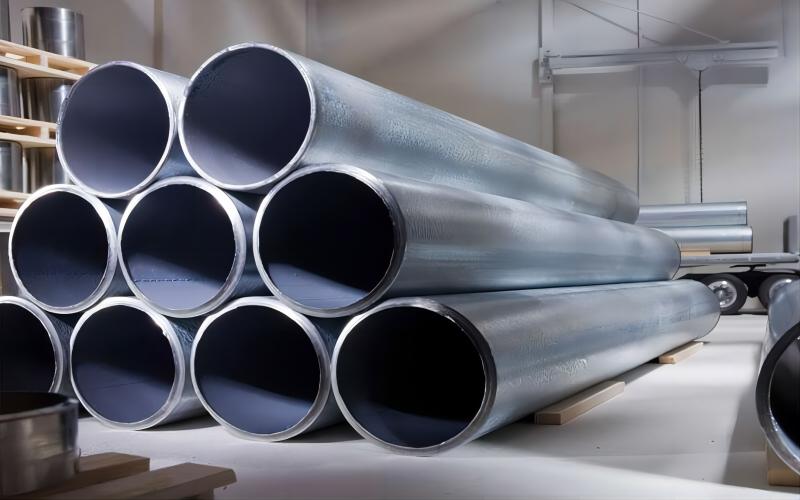 Applications of 304 Stainless Steel Welded Pipe
1. Industrial Piping Systems: Due to its excellent corrosion resistance and longevity, 304 stainless steel welded pipes are frequently used in industrial piping systems for a range of applications.
2. Food and beverage processing: Due to its excellent resistance to high temperatures and corrosion, as well as the fact that it is clean and hygienic, it is commonly used in the food and beverage industry. For instance, to guarantee product safety and cleanliness, food processing equipment like microwaves, food storage equipment like lunchboxes, etc.
3. Chemical and petrochemical processing: It is extensively utilized in the chemical and petrochemical sectors due to its high strength and outstanding corrosion resistance. Oil pipelines, chemical equipment, storage tanks, reactors, etc., for instance, can adapt to challenging working situations because of their high temperature and corrosion resistance.
4. Applications in architecture and construction: Its smooth and long-lasting surface makes it the perfect material for building structures and ornamentation, and it is frequently used to manufacture railings, stair handrails, door and window frames, ceilings, and wall decorations. It is frequently employed in the creation of furniture, including frames, brackets, chairs, and table structures.
5. Desalination plants: Because stainless steel welded pipes can withstand corrosion in challenging settings, desalination plants utilize them.
6.  Medical industry: Due to its resistance to corrosion and ease of cleaning, stainless steel welded pipes are employed in the medical sector. such as medical devices, drug delivery systems, etc.
7. Transportation industry: Due to its high strength, corrosion resistance, and earthquake resistance, it is also utilized in the transportation business, including the manufacture of automobiles and the creation of ship pipelines, body frames, and parts.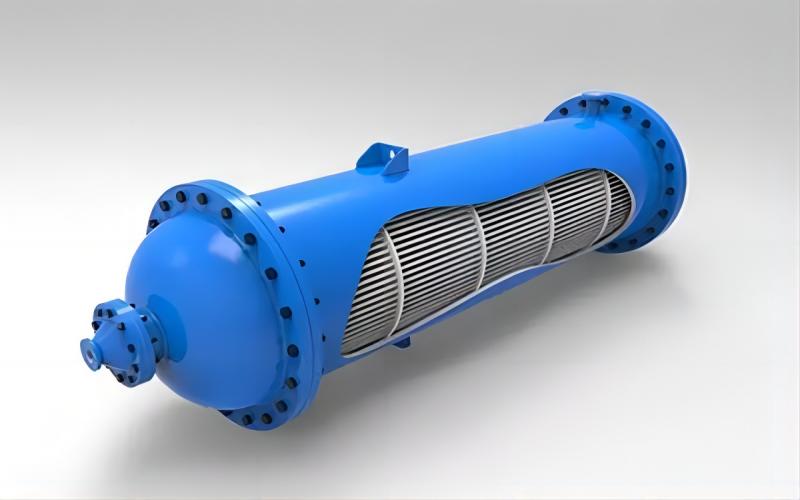 304 Stainless Steel Welded Pipe Welding Precautions
In order to avoid more slag inclusions from mixing, the welding area must be cleaned using a polishing machine before welding. Before welding, the protective gas should be opened; argon gas is typically used to prevent welding unevenness and weld oxidation. To open the groove on the stainless steel plate and provide a strong weld, the thickness of the blunt edge must also be considered. The quality of the weld is also impacted by the blunt edge's thickness.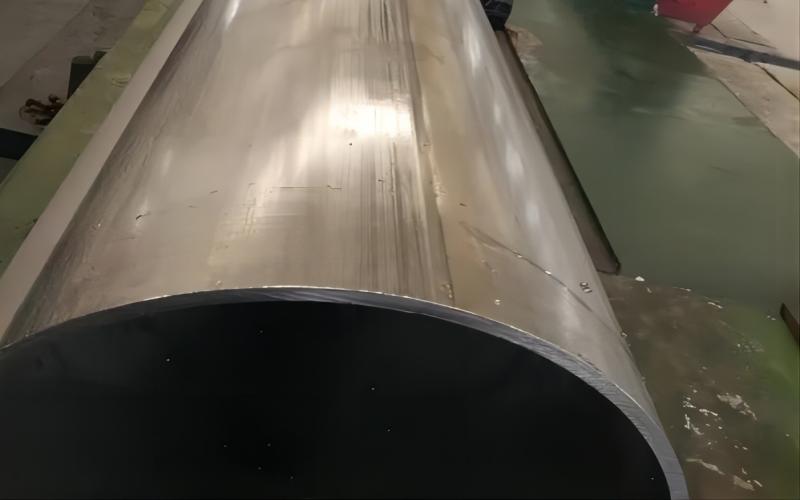 Market Competition and Prospect  
Infrastructure construction is becoming more and more necessary due to the advent of global urbanization, which is continuously increasing demand for stainless steel welded pipe as a significant pipe material. On the other hand, sustainable development is a general trend and environmental conservation is a pressing issue on a worldwide scale. As a result, an increasing number of areas are leaning towards choosing materials that follow these requirements. Due to its superior corrosion resistance and hygiene, which are consistent with the principle of environmental protection, the demand for stainless steel welded pipe will increase.
Additionally, the petrochemical, chemical, and energy industries all heavily rely on stainless steel welded pipes. Their potential is therefore enormous. In conclusion, market participants in the fiercely competitive stainless steel seamless pipe industry must be aware of this and work to differentiate themselves from competitors.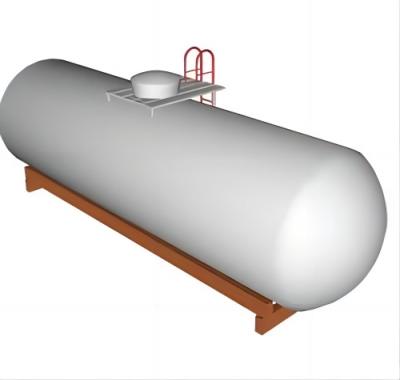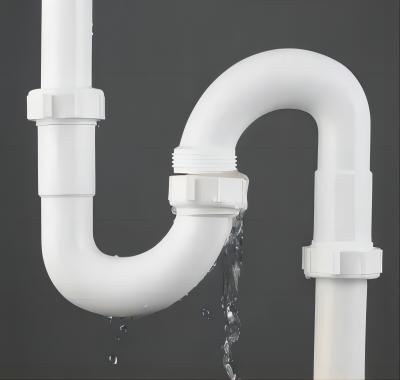 The Gnee Steel Group is a supply chain business that combines the design and manufacture of panels, pipes, and profiles with outdoor landscaping and the sales of small goods internationally. Since its founding in 2008, we have been committed to realizing the company's mission of becoming the most competitive supply chain group in the world by providing exceptional, reliable, and cutting-edge services. After putting up many years of effort, Gnee Steel Group has emerged as the Central Plains' most skilled steel supply chain international firm.