What is a special-shaped stainless steel pipe? A generic term for stainless steel pipes with different cross-sectional shapes than stainless steel conventional pipes, including welded special-shaped pipes and seamless special-shaped pipes, is stainless steel special-shaped steel pipe. Due to the composition, stainless steel special-shaped tubes are typically made of 304, 304L, 316L, or other types of stainless steel. It is frequently utilized for many different mechanical, tool, and structural parts.
What are the different types of special-shaped stainless steel pipes?
It comes in the following varieties based on the various portions and shapes:
Material: 301, 304L, and 316L are the most common options; 200 and 201 are also available, but because of their difficult forming and somewhat hard material, they are not ideal for tubes with unique shapes.
part broken, general shape: Oval, triangular, hexagonal, octagonal, unequal hexagonal, diamond-shaped special-shaped tube, patterned special-shaped tube, U-shaped special-shaped tube, D-shaped special-shaped tube, S-shaped special-shaped tube, stainless steel special-shaped tube, semi-circular special-shaped tube, five-petal plum-shaped special-shaped tube, biconvex special-shaped tube, and double-concave.
Application areas include architecture, machinery, construction, medicine, and food. There are also numerous application fields.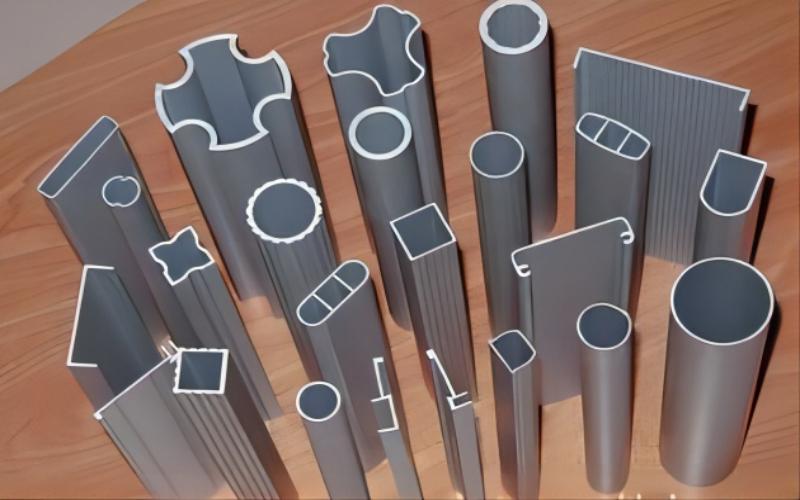 Product Specification and Characteristics
Item
special-shaped stainless steel pipe
Grade
200,201,301,304L,316L
Standard
ASTM, DIN, GB, or customized size required by customers
Material
C, Fe, Mo, Mn, Si, N, etc.
Type
hot rolled and cold rolled
Size
Wall Thickness
0.5mm~20mm
Outer Diameter
6mm~100mm
Length Range
1m~6m
1. Corrosion resistance: Because it can be used for a long time in environments with high humidity, acidity, and alkalinity, it has good corrosion resistance and does not rust or corrode easily.
2. High strength and temperature resistance: It can withstand the strain of a high-temperature, high-pressure environment while preserving structural integrity and functionality.
3. Strong mechanical qualities: including the ability to sustain complicated mechanical loads and high tensile and compressive strength.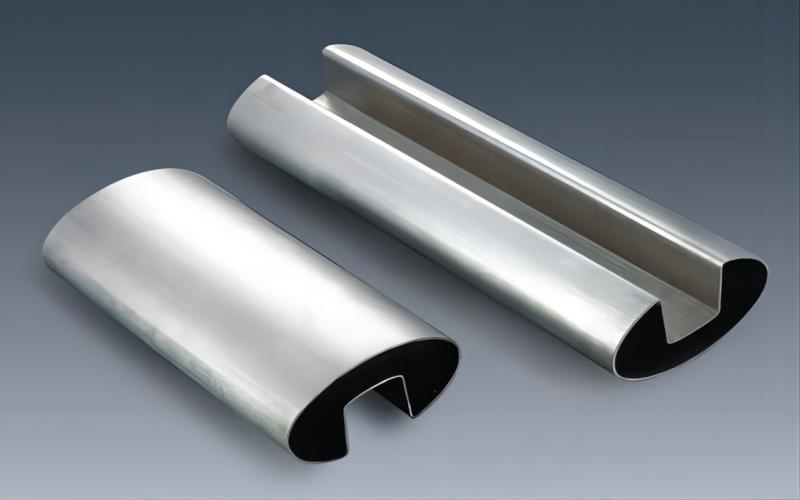 The reason for choosing special-shaped stainless steel pipe
1. Good plasticity and weldability: This material can be formed into a range of custom shapes to suit the requirements of various scenarios, and welding, assembly, and installation are also made easier.
2. Environmental and hygienic protection: conforms to health requirements; is non-toxic, odorless, and won't emit any hazardous substances.
3. It is simple to clean and maintain because of its smooth, flat surface, which makes it difficult for bacteria and dirt to build up. This cuts down on maintenance time and expenditures.
4. Long service life: Long service lives cut down on the need for frequent replacement and maintenance, which is good for the economy. Stainless steel special-shaped tubes, on the other hand, typically have high moments of inertia and section modulus as well as higher bending and torsion resistance, which can significantly lower the structure's weight and preserve stainless steel plates.
5. Creative design: special-shaped stainless steel pipe has a variety of cross-sectional shapes, such as square, rectangular, oval, hexagonal, triangle, etc., which can achieve more innovative and personalized design effects. It is able to meet the needs of unique shapes in the fields of architecture, decoration, art, etc., giving a product or structure a unique look and style.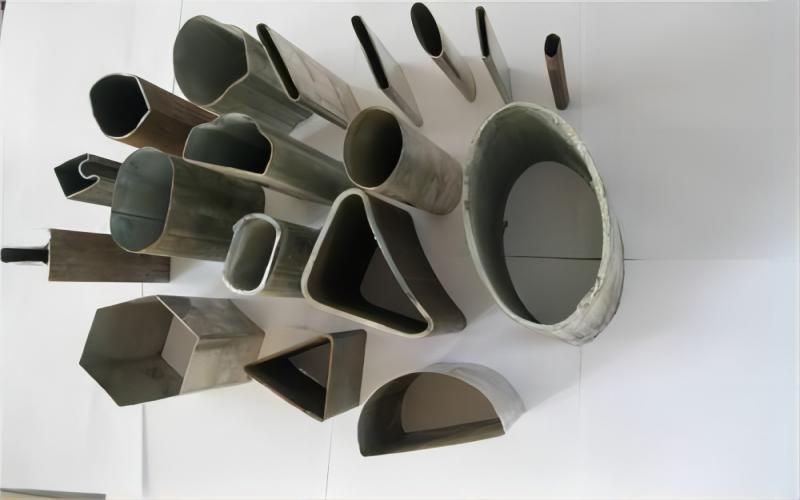 How are special-shaped stainless steel pipes manufactured?
Round bar preparation, heating, hot rolled perforation, head cutting, acid pickling, regrinding, degreasing, cold rolling processing, solution heat treatment, straightening, tube cutting, acid pickling, and finished product inspection are the steps involved in making a stainless square tube.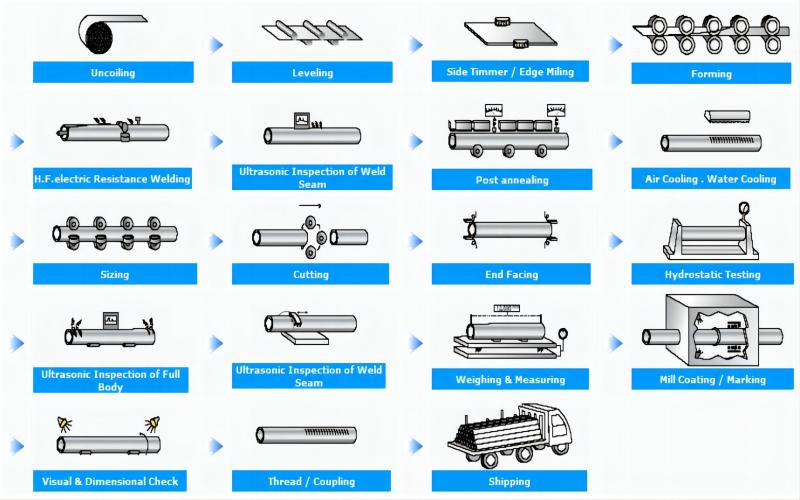 Product Applications
Food and beverage storage: Because of its excellent corrosion resistance and lack of toxicity, plastic pipe is frequently used in the food, cosmetics, and pharmaceutical industries. It can be used as a water pipe, for instance, because there are few leaks and good water flow.
Architectural ornamentation features include doors, windows, railings, and other elements having an aesthetically pleasing appearance and ornamental impact. It delivers lovely, contemporary, and long-lasting design features because of its distinctive shape and metallic texture.
Chemical manufacturing equipment: It can be used for tanks, pipeline transportation, and other applications because of its great bending strength and resistance to high pressures and temperatures. Additionally, it is widely used to produce various conventional weapons, including gun barrels and rounds.
Applications for environmental protection equipment include the production of sewage systems, water supply pipes, sewage treatment systems, rainfall collection pipes, and other environmental equipment because they are durable and corrosion-resistant.
Vehicle industry: Specially designed stainless steel pipe with corrosion resistance, high strength, and lightweight properties can be used in exhaust pipes, chassis structures, body supports, and other sections of cars, trains, and planes.
Other fields: In addition to being used in the construction of pipeline systems and parts, specially-shaped stainless steel pipes can also be found in energy, metallurgy, electronics, aerospace, and other industries. Thanks to its unique shape and high performance, it can fulfill the demands of a variety of industries.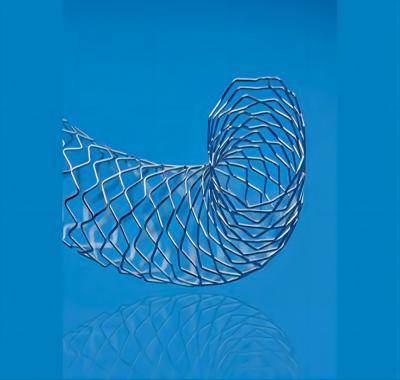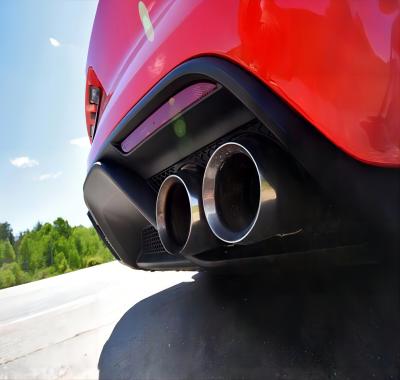 Market Competition and Prospect
The overall strength and product quality of the providers, market demand, and the number and intensity of competitors all have an impact on the market rivalry for special-shaped stainless steel pipes. Market competition is fierce. The need for stainless steel tubes is expected to increase in the next years as a result of factors such as increased demand from the construction, automotive, and industrial sectors. Innovation and market competition help to improve product quality and pricing tactics. In order to maintain our competitiveness, we will continuously improve the quality of our products, reduce costs, provide special services, and broaden our markets.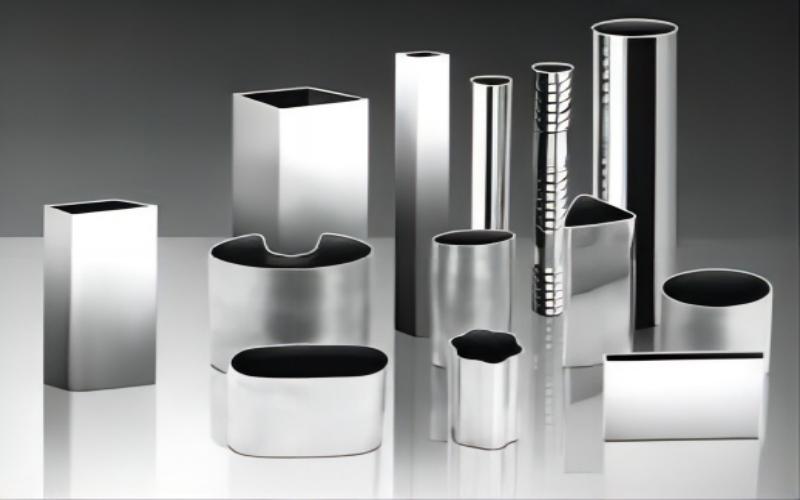 Gnee Steel Group is a supply chain enterprise integrating the design and processing of panels, pipes, profiles, outdoor landscaping, and the sales of international small products. It was established in 2008 with a vision to be the most competitive supply chain group in the global; ever since then, we have always been dedicated to fulfilling that vision with excellent, consistent, and innovative services. After several years of hard work, Gnee Steel Group has become the most professional steel supply chain international enterprise in the Central Plains.