What is the difference between 310 and 310S?
Ingredient criteria:

Mechanical Performance Standard:

1. 310 includes 25% nickel, 20% chromium, and trace amounts of sulfur, phosphorus, silicon, and other elements, with a maximum carbon concentration of 0.25%. While 310S is a low-carbon version of 310 stainless steel, it contains up to 0.08% carbon.
2. All have strong high-temperature oxidation resistance and can keep good strength in hot environments.
3. Both exhibit moderate to good corrosion resistance in a variety of conditions and temperatures.
4. Because 310S contains less carbon, it is easier to weld and is less prone to sensitization and embrittlement at high temperatures. Because of the high carbon content of 310, it is prone to intergranular corrosion difficulties during welding, so it is critical to regulate the welding conditions during high-temperature welding.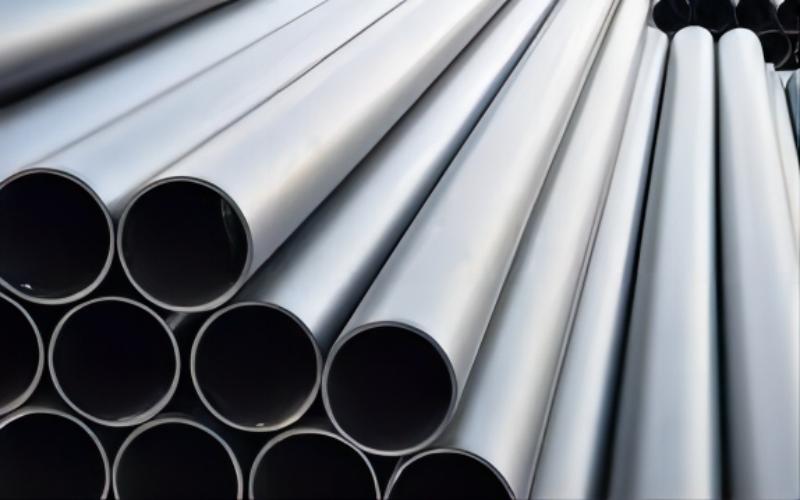 What is the difference between 310S and 316 SS?
1. Both 310S and 316 have a carbon content of roughly 0.08% and contain nickel, chromium, a trace of sulfur, phosphorus, silicon, and other components, but the amounts differ. Because the former has a larger chromium concentration, it is more resistant to high-temperature oxidation, corrosion, and vulcanization.
2. 310S is appropriate for environments containing strong acids, alkalis, and other corrosive media, but 316 has excellent corrosion resistance in corrosive environments due to the presence of molybdenum, particularly the resistance to chloride ions, and it is appropriate for chlorine-containing media such as seawater.
3. The former is commonly used in high-temperature environments and is suited for high-temperature welding, whereas the latter is susceptible to intergranular corrosion under high-temperature settings and is suitable for ordinary welding conditions.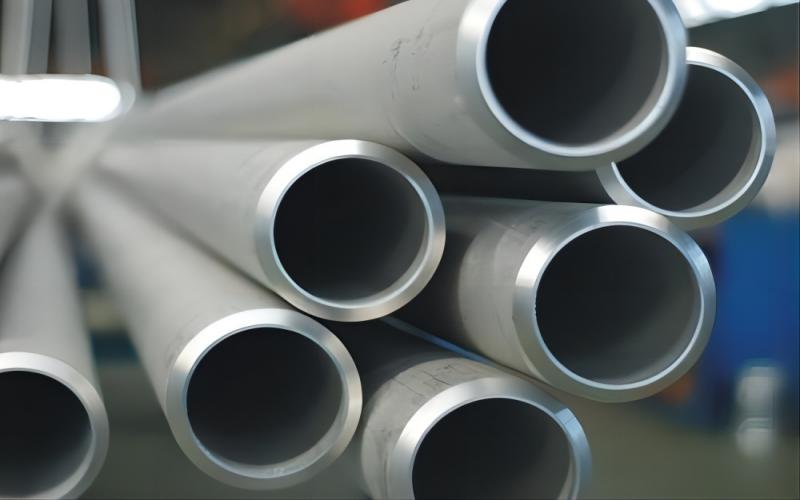 Product Specification, Characteristics, and Applications
Item
310S Stainless Steel Welded Pipe
Standard
ASTM, DIN, GB, or customized size required by customers
Material
C, Fe, Mo, Mn, Si, N, etc.
Type
hot rolled and cold rolled
Size
Wall Thickness
0.5~30mm
Outer Diameter
6m~630mm
1. 310s stainless steel can withstand high temperatures, the chromium metal content is 25, the nickel metal content is 20, so 310s has very good creep strength, can be used continuously at high temperatures and is not prone to deformation, and can continue to withstand high temperatures of 1200 degrees.
2. Weldable 310S stainless steel welded pipe is a popular alternative for welded pipe applications. Reduced carbon content improves 310S stainless steel weldability by lowering the risk of sensitization and embrittlement during welding.
3. Heat resistance: It has good heat resistance, making it suitable for high-temperature applications such as furnaces, burners, pipes, and other applications.
4. Corrosion resistance: It has good corrosion resistance in both oxidizing and reducing environments, making it a popular choice for chemical processing and other corrosive environments such as heat exchangers, furnaces and petrochemical equipment, chemical reactors, distillation columns, storage tanks, and so on.
5. Biocompatibility: Because 310S stainless steel welding is non-irritating to human tissues and has excellent biocompatibility, it is widely used in the production of medical equipment and instruments such as surgical instruments, acupuncture instruments, and other medical care instruments, treadmills, and other fitness equipment.
6. Good wear resistance: It is extensively used in food processing and medical equipment such as dinnerware, fans, oven components, and so on due to its strong wear resistance and ability to resist surface damage caused by wear and corrosion.
7. 310S stainless steel welded pipe is widely used in a variety of industries, including chemical processing, petroleum refining, power generation, and aerospace.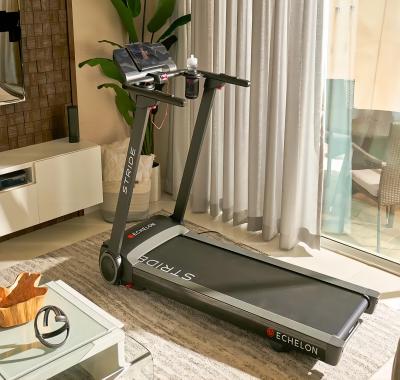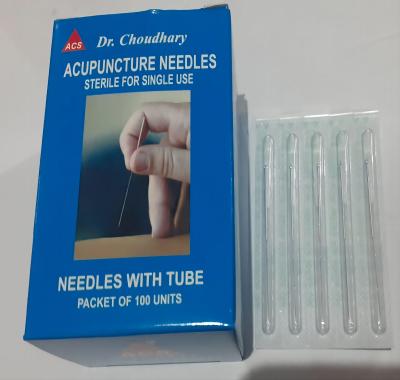 Manufacturing Process of 310S Stainless Steel Welded Pipe
1.  Choose raw materials.
2. Raw materials are sheared, sawed, or laser cut to the appropriate size.
3. Using various procedures such as rolling, bending, or welding, shape the cut into a tubular shape.
4. Weld the molded sections together using one of the various welding procedures to assure the final product's structural integrity.
5. Heat treat the welded pipe to improve the material's strength and longevity and minimize residual tension in the welded connection.
6. The finished product is extensively tested and examined to ensure it satisfies the needed parameters, such as dimensional accuracy, strength, corrosion resistance, and overall industry conformity.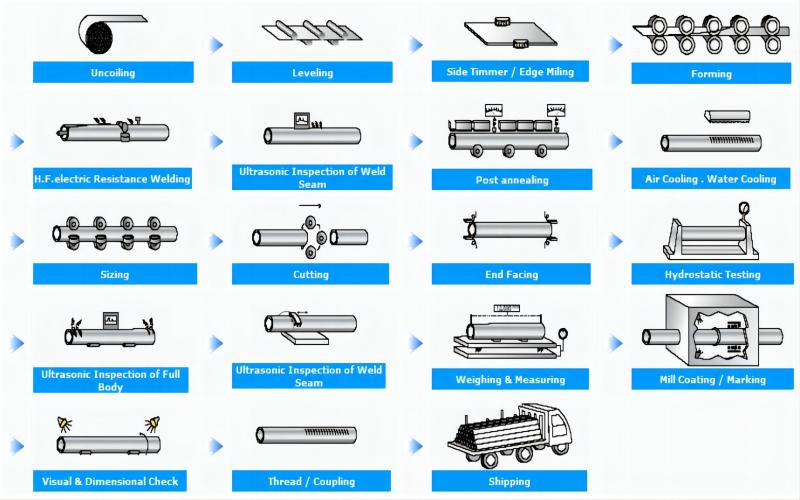 Market Competition and Prospect 
China's stainless steel industry's expansion is primarily reliant on exports, which make for a sizable share of the country's overall industrial development. On the one hand, China's stainless steel industry protects its rights in the face of other countries' challenging exports, but the most important issue is that China's stainless steel sector continues to raise its quality level and undergo complete upgrading.
We can only achieve an unrivaled position in international trade by continuing to improve product quality, better developing overseas trade, managing trade protectionism suppression, combining products with environmental protection, energy resources, and the human environment, and increasing the competitiveness of stainless steel products in the face of economic downturn and slowing development speed.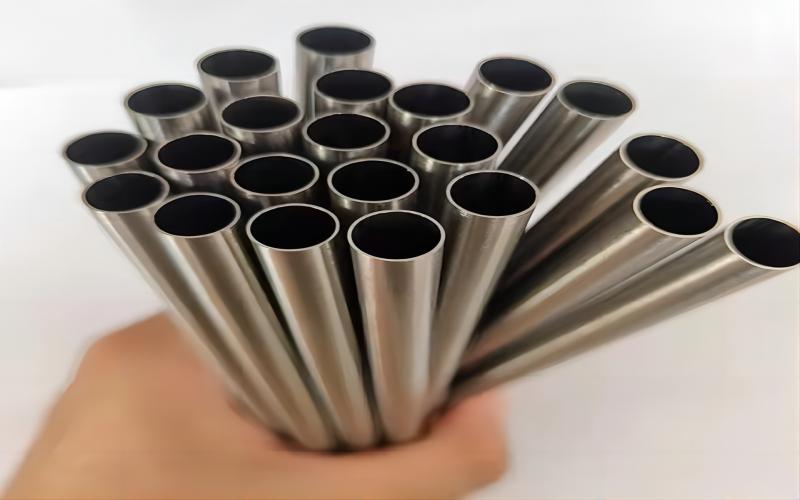 The Gnee Steel Group is a supply chain firm that combines panel design and processing, pipes and profiles, outdoor landscaping, and overseas small product sales. It was founded in 2008 to be the most competitive supply chain group in the world; since then, we have been committed to achieving that goal with great, consistent, and creative services. The Gnee Steel Group has become the most professional steel supply chain worldwide firm in the Central Plains after many years of hard labor.