Product Characteristics
The welding bead is smooth, and 304 stainless steel seamless pipe doesn't typically have sand holes, dark spots, or cracks.
High corrosion resistance: It is capable of stabilizing a variety of corrosive fluids, including detergents, fresh water, and ambient moisture.
Good processability: Processing for both hot and cold deformation is achievable.
It can be employed in high-temperature conditions due to its strong strength and resilience to heat.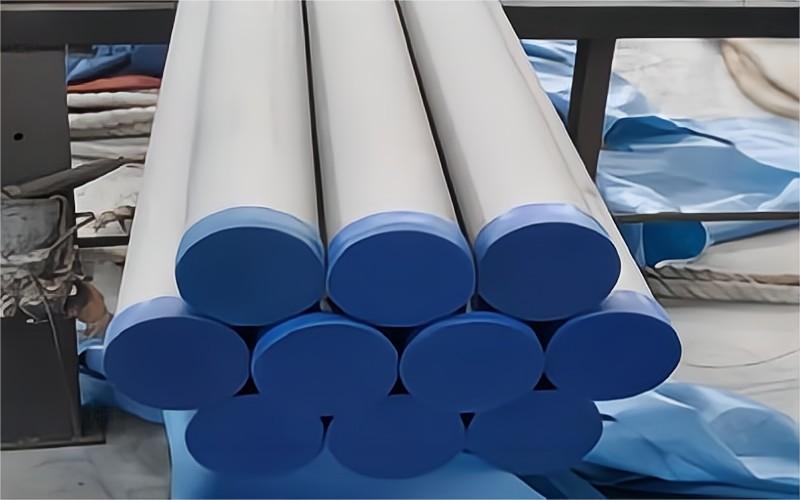 Specification of 304 stainless steel seamless pipe
Item
304 Stainless Steel Seamless Pipe

Standard
ASTM, EN, GB, JIS or customized size required by customers
Material
C, Fe, Mo, Mn, Si, N, etc.
Type
hot rolled and cold rolled
Size
Wall Thickness
0.8~40mm
Outer Diameter
6mm~530mm
The C and P content of the Chinese standard is lower than that of the American standard ASTM A312. This is the fundamental difference between the stainless steel American standard 304 and national standard 304. The North American standard grade is AISI304, while the Japanese standard grade is SUS304. Both are made of stainless steel, however, the American standard is somewhat thicker and has higher quality than the Japanese standard.
Why do we need to buy 304 stainless steel seamless pipes?
It is simple to process into a variety of forms and sizes of pipes, making it practical for installation and maintenance. It also has outstanding plasticity and weldability.
Health safety: 304 stainless steel seamless pipe complies with the hygiene and food safety standards that are applicable to food, beverages, medical equipment, and other areas. It is a non-toxic, odorless, and non-radioactive material.
It can save expenses because, first of all, it is generally light and simple to handle and process. The selling price is then fair and simple for customers to accept.
In high-temperature situations, 316 stainless steel, which contains Mo, has superior corrosion resistance than 304 stainless steel. Engineers therefore frequently select parts made of 316 material in high-temperature situations.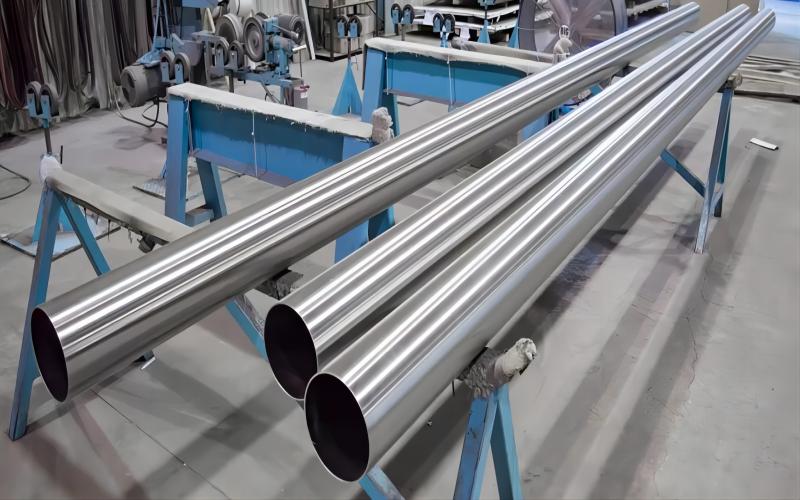 Product manufacturing process
The manufacturing processes of 304 stainless steel seamless pipe are as follows: round bar preparation, heating, hot rolled perforation, head cutting, acid pickling, regrinding, degreasing, cold rolling processing, solution heat treatment, straightening, tube cutting, acid pickling, and finished product inspection.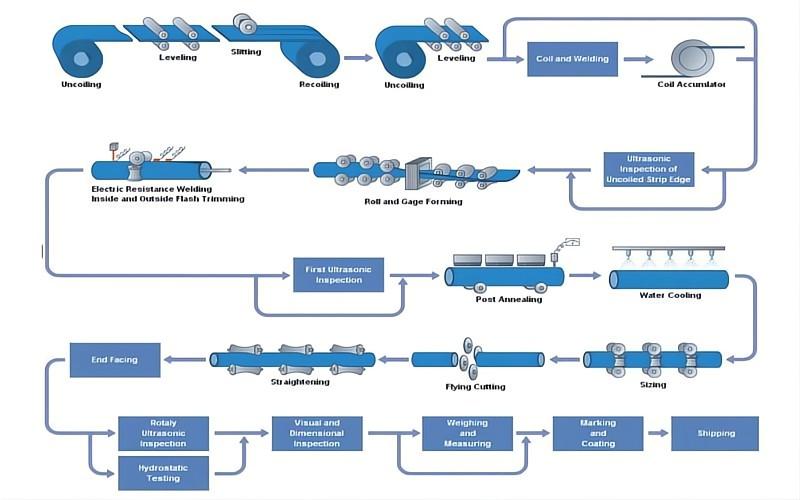 Quality control of 304 stainless steel seamless pipes
1. The quality of the billet, which comprises the steel-making levels, the pouring and cooling procedures, as well as the forming quality, is checked in the first pass to ensure the quality of the steel pipe. The second goal is to raise the quality of steel production by streamlining the pouring and cooling procedures. The quality of raw materials is effectively controlled by the aforementioned techniques.
2.Regulations governing thermocouple life, calibration cycle, and furnace temperature uniformity testing must be scrupulously followed by manufacturers. Because accurate and uniform temperature management, which can assess the caliber of the heating apparatus, is a crucial guarantee of the heating process. Additionally, reducing the amount of surface oxidation and avoiding surface carbonization can be accomplished by paying close attention to maintaining a weak oxidizing environment in the furnace.
3. Of course, proper and efficient inspection and handling techniques are also crucial. Additionally, 304 stainless steel seamless pipe should have the appropriate size and aesthetic standard. Pick a dependable and well-known source, and request any necessary quality certification and inspection records.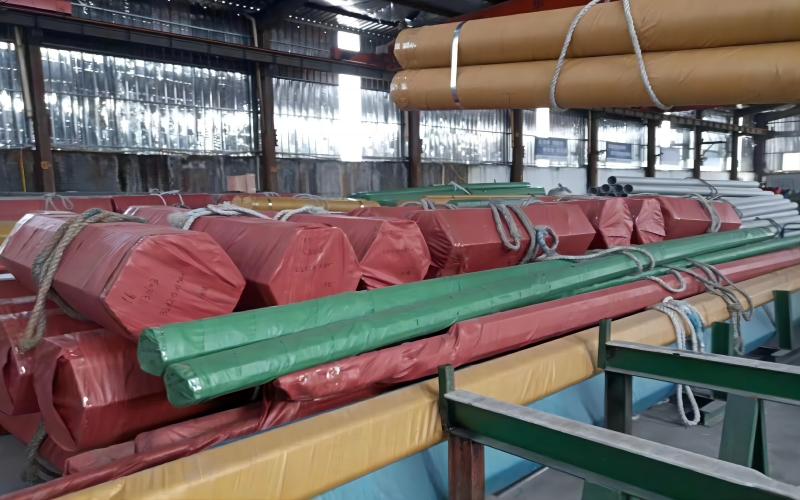 Market and Competitive Conditions
The market competition for 304 stainless steel seamless pipe is influenced by the suppliers' overall strength and product quality, market demand, and the quantity and intensity of rivals. First, there are more vendors on the market, and there is a sizable amount of rivalry. So quality and property are crucial for maintaining market competitiveness. From a different angle, the competitive environment and market share are also impacted by brand recognition, variations in demand between regions and acindustries, and other factors.
Suppliers must consistently raise the quality of their goods, cut expenses, offer unique services, and expand their markets to stay competitive.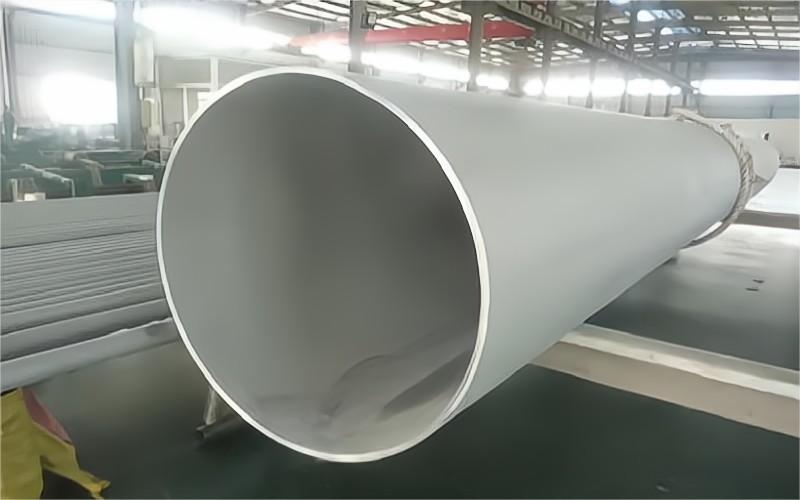 Apply recommendations for 304 stainless steel seamless pipes
Oil and gas transportation: Fluids such as oil, gas, acid, and alkali can all be moved using a hollow cross-section.
Equipment for manufacturing chemicals: High bending and torsional strength as well as resilience to high temperatures. In addition, it is frequently utilized to make different conventional weapons, gun barrels, shells, etc.
Food and beverage storage:It has excellent corrosion resistance and non-toxic. For instance, it can be utilized as a water pipe since the rate of water leakage is low and the water flow is good.
Applications of environmental protection equipment: Long-lasting and corrosion-resistant, making them ideal for making environmental equipment like sewage systems.
Architectural decoration: Features with a pleasing appearance and ornamental impact, such as doors, windows, railings, and so on.
304 stainless steel seamless pipe is also extensively used in the automotive and medical device industries, notably in surgical instruments, syringes, and other medical devices. Select the appropriate product based on your unique requirements and potential uses.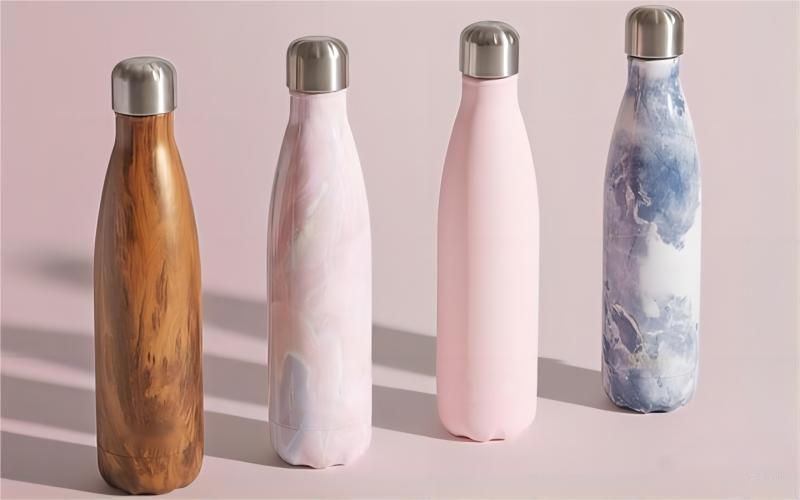 Gnee Steel Group is a supply chain enterprise integrating the design and processing of panels, pipes, profiles, outdoor landscaping, and the sales of international small products. It was established in 2008 with a vision to be the most competitive supply chain group in the global; ever since then, we have always been dedicated to fulfilling that vision with excellent, consistent, and innovative services. After several years of hard work, Gnee Steel Group has become the most professional steel supply chain international enterprise in the Central Plains.