Where is the difference between 309 and 309s?
1. Carbon content: 309 stainless steel has a greater carbon content of approximately 0.20%, whereas 309S is a low-carbon version of 309 with a carbon concentration of approximately 0.08%. As a result, 309S stainless steel is more resistant to intergranular corrosion during the welding process, making it better suited to high-temperature welding settings.
2. High-temperature resistance: Because 309S stainless steel contains less carbon, it has greater high-temperature stability and oxidation resistance than 309. As a result, 309S is frequently utilized in high-temperature applications such as high-temperature equipment production and high-temperature welding.
3. Corrosion resistance: 309 and 309S have equal corrosion resistance to ordinary corrosive media, while 309S offers greater resistance to intergranular corrosion induced during welding due to its low carbon properties.
As a result, there is a variation in high-temperature performance and welding characteristics between 309 and 309S. If welding in a high-temperature environment is required, 309S stainless steel may be a preferable alternative due to its improved high-temperature stability and oxidation resistance, as well as its resistance to intergranular corrosion after welding. 309 stainless steel, on the other hand, is better suited for typical corrosive media applications.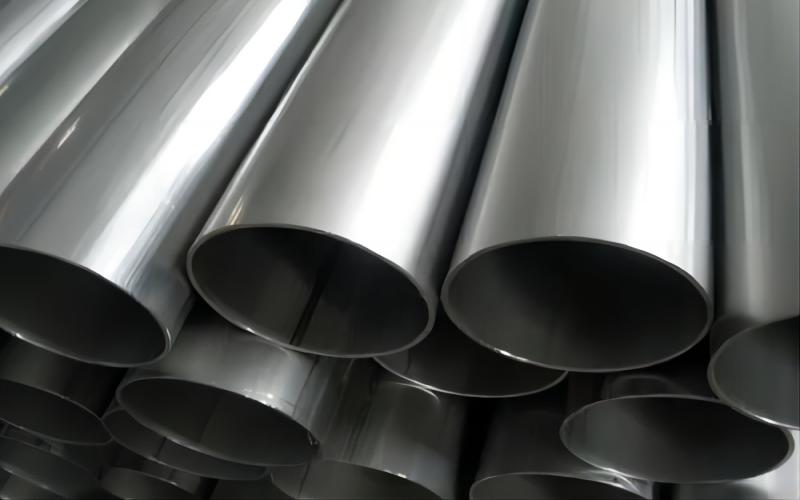 Product Specification, Characteristics, and Applications
Item
309S Stainless Steel Welded Pipe
Standard
ASTM, DIN, GB, or customized size required by customers
Material
C, Fe, Mo, Mn, Si, N, etc.
Type
hot rolled and cold rolled
Size
Wall Thickness
0.5~12mm
Length Range
6m
Weldability: Because 309S stainless steel welded pipe is weldable, it is a common choice for welded pipe applications.
Heat resistance: It has good heat resistance, making it appropriate for high-temperature applications such as furnaces, burners, pipes, and other applications.
Corrosion resistance: It has good corrosion resistance in both oxidizing and reducing environments, making it a popular choice for chemical processing and other corrosive environments such as heat exchangers, furnaces and petrochemical equipment, chemical reactors, distillation columns, storage tanks, and so on.
Annealing: After cold working, 309S is frequently annealed to improve processing performance and reduce the work hardening rate.
Biocompatibility: Because 309S stainless steel welding is non-irritating to human tissues and has excellent biocompatibility, it is widely used in the manufacture of medical equipment and instruments such as surgical instruments, acupuncture instruments, and other medical care instruments, treadmills, and other fitness equipment.
Good wear resistance: Because of its high wear resistance and ability to resist surface damage caused by wear and corrosion, it is widely used in food processing and medical equipment such as dinnerware, fans, oven components, and so on.
Application: 309S stainless steel welded pipe is widely utilized in a wide range of industries, including chemical processing, petroleum refining, power generation, aerospace, and so on.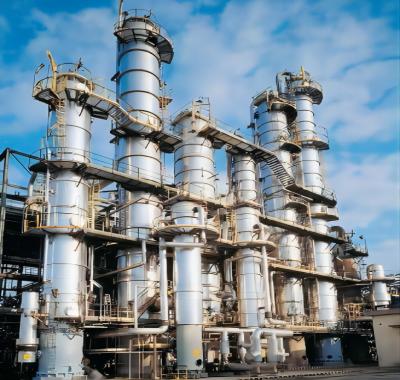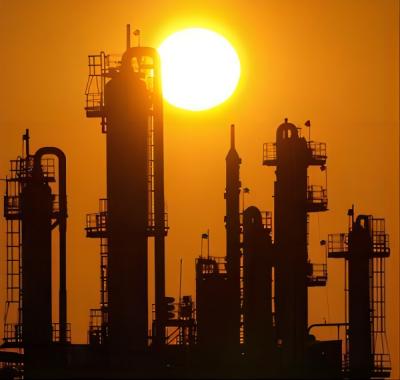 Market Competition and Prospect 
Infrastructure construction is becoming more and more necessary due to the advent of global urbanization, which is continuously increasing demand for stainless steel welded pipe as a significant pipe material. On the other hand, sustainable development is a general trend and environmental conservation is a pressing issue on a worldwide scale. As a result, an increasing number of areas are leaning towards choosing materials that follow these requirements. Due to its superior corrosion resistance and hygiene, which are consistent with the principle of environmental protection, the demand for stainless steel welded pipe will increase.
The need for high-temperature corrosion-resistant materials is increasing as the global economy grows and industrialization accelerates. 309S stainless steel welded pipe, as a high-quality heat-resistant stainless steel, has strong corrosion resistance and high-temperature resistance, can replace some traditional materials, meet the needs of difficult working conditions, and has a wide variety of application prospects. In the future, it will focus more on technological innovation and improving material performance in terms of corrosion resistance, high-temperature resistance, and strength.
Additionally, the petrochemical, chemical, and energy industries all heavily rely on stainless steel welded pipes. Their potential is therefore enormous. In conclusion, market participants in the fiercely competitive stainless steel seamless pipe industry must be aware of this and work to differentiate themselves from competitors.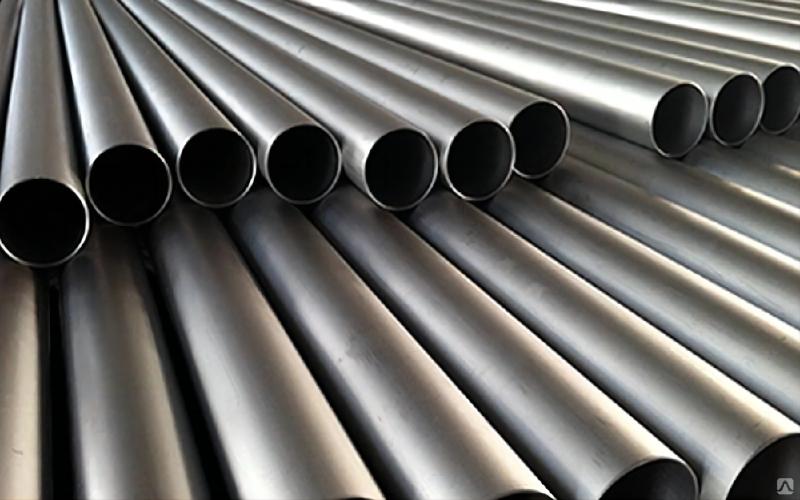 Manufacturing Process of 309S Stainless Steel Welded Pipe
1. Choose raw materials.
2. Raw materials are sheared, sawed, or laser cut to the appropriate size.
3. Using various procedures such as rolling, bending, or welding, shape the cut into a tubular shape.
4. Weld the molded sections together using one of the various welding procedures to assure the final product's structural integrity.
5. Heat treat the welded pipe to improve the material's strength and longevity and minimize residual tension in the welded connection.
6. The finished product is extensively tested and examined to ensure it satisfies the needed parameters, such as dimensional accuracy, strength, corrosion resistance, and overall industry conformity.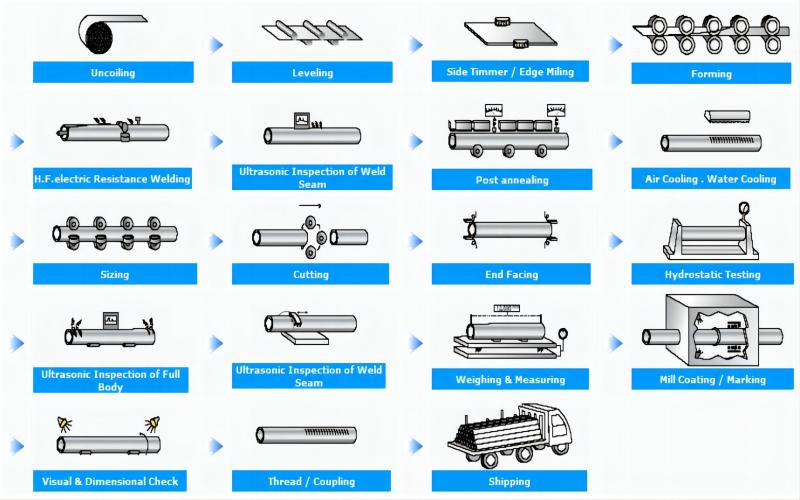 The Gnee Steel Group is a supply chain firm that combines panel design and processing, pipes and profiles, outdoor landscaping, and overseas small product sales. It was founded in 2008 to be the most competitive supply chain group in the world; since then, we have been committed to achieving that goal with great, consistent, and creative services. The Gnee Steel Group has become the most professional steel supply chain worldwide firm in the Central Plains after many years of hard labor.