310 Stainless Steel Properties
A long strip of steel with hollow sections and no seams on the outside is referred to as a stainless steel seamless pipe.
Excellent resistance against corrosion: the molybdenum and nickel components found in 310 stainless steel seamless pipes are resistant to common corrosive media like sulfuric acid, hydrochloric acid, chloride, etc. They can also maintain stability in both acidic and alkaline situations.
Excellent high-temperature strength: It performs well at low temperatures and has good strength, plasticity, toughness, and cold formability.
Good mechanics: Able to endure high pressure and shock loads; good strength, hardness, ductility, and toughness.
numerous applications: It is extensively utilized in petrochemical production, heat treatment machinery, furnace chambers, high-temperature furnace pipes, and other industries.
Product Specification
| | |
| --- | --- |
| Item | 310 stainless steel seamless pip |
| Outside diameter(OD) | 6 mm – 610 mm |
| Wall thickness(WT) | 0.5 mm – 50 mm |
| Length Range(LR) | Fixed lengths (e.g. 6m, 12m) or custom lengths as required |
The reason for purchasing 310 stainless steel seamless pipes
The first type is 310 stainless steel seamless pipe, which has outstanding corrosion resistance and can withstand corrosion from a variety of powerful acids and strong alkalis. As a result, it can be utilized for a very long time in sectors like the chemical industry. The raw ingredients are also non-toxic and safe to use in a variety of fields. Seamless steel pipes don't have an interface, thus they are smaller than welded steel pipes and more reliable and durable because they don't have an interface that is weak and susceptible to leaks or damage.  Thirdly, seamless steel pipes can be produced with more precise dimensions and smoother surfaces thanks to the employment of sophisticated production techniques. Because of these qualities, seamless steel pipes are frequently utilized in applications that have strict dimensions and surface requirements, such as mechanical engineering. Last but not least, it has great economic efficiency because the market price is reasonable and the cost of raw materials is appropriate.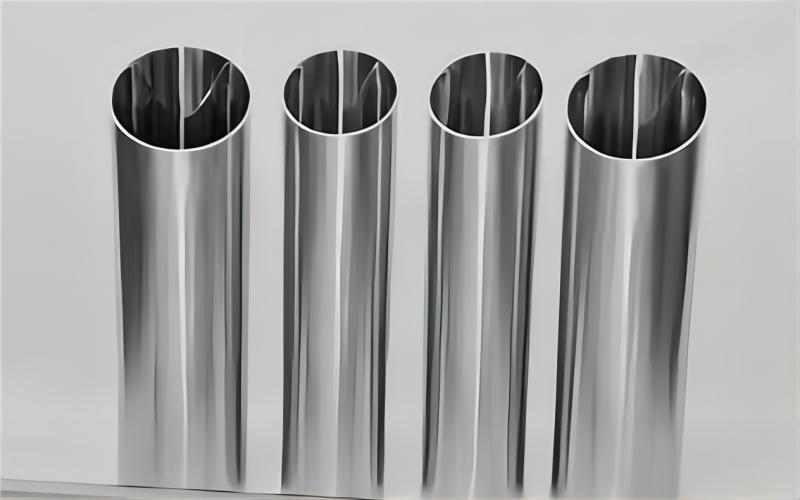 Which is better 310 or 310s stainless steel?
The 310S stainless steel pipe is an austenitic chromium-nickel stainless steel pipe with a high proportion of nickel (Ni) and chromium (Cr). It has good high-temperature resistance, good oxidation resistance, and corrosion resistance. Finally, 310S stainless steel is frequently used in high-temperature furnace pipes, heat treatment machinery, furnace chambers, and other industrial applications due to its improved high-temperature performance and corrosion resistance.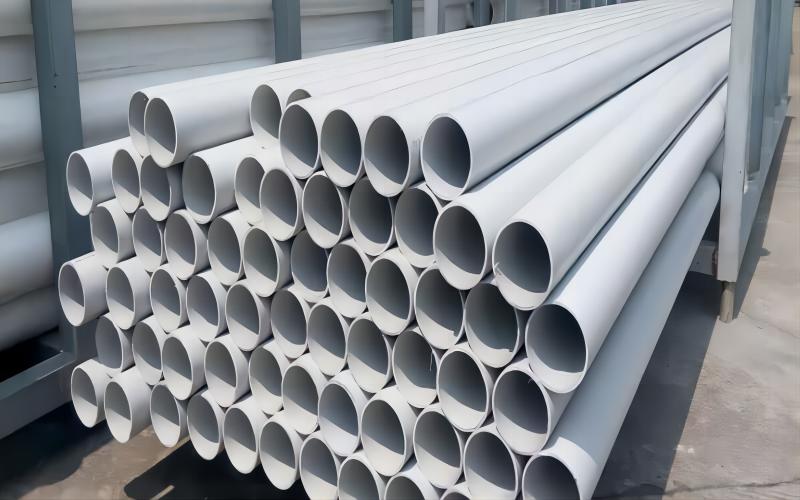 Manufacturing Process
The first step in the production of seamless pipes made of 310 stainless steel is to choose high-quality materials.
A furnace is used to melt the chosen raw materials. The composition is adjusted in the molten metal to achieve it. When the metal is ready to be formed into billets or ingots, it is poured into molds.
To make the billets or ingots pliable for further processing, they are heated to a specified temperature. This process, known as billet heating, ensures that the material is prepared for the next process.
To form a hollow center, a sharp instrument is used to pierce the heated billet. This process gives the pipe its basic shape. The billet is then punctured, its diameter is decreased, and its height is enhanced.
The pipe goes through heat-treatment procedures like annealing or normalizing after rolling.
Various finishing procedures are performed on the pipe once the heat treatment is finished. To acquire the required shape and final dimensions, these can involve techniques including straightening, cutting, sizing, and beveling.
To make sure the pipe complies with the requirements and regulations, quality inspections are carried out at every stage of the production process.
After passing all quality inspections, the pipe is given one last examination. The pipe is packaged to ensure its safety during shipment after being checked to make sure it complies with the necessary standards.

What determines the quality of 310 stainless steel pipes?
The quality of 310 stainless steel pipes is influenced by several things.
1. Chemical composition: The chemical composition of the stainless steel grade, including the presence of specific components, determines the grade's overall quality. For 310 stainless steel pipes, it is made up of iron, nickel (approximately 19–22%), and chromium (about 25–28%). These parts are what give it robust heat resistance and corrosion resistance.
2. The manufacturing procedure is a crucial element in determining the pipe's overall quality and dependability. The manufacturing procedure should follow industry standards to ensure the pipesare the right size, consistent, and structurally sound.
3. Strength and durability: The strength and durability of the 310 steel pipe play a significant role in determining its quality. It should have a high tensile and yield strength to withstand high pressure and temperatures without breaking or deforming.
4. Surface treatment: Stainless steel pipes must have a uniformly smooth surface finish. It should be free of imperfections like cracks, pitting, or roughness that could impair the pipe's functionality or aesthetic appeal.
5. Certification and requirements: Stainless steel pipes must follow all relevant industrial requirements, such as ASTM A312 or ASME SA312. Certification from recognized organizations like the American Society of Mechanical Engineers (ASME) or the International Organization for Standardization (ISO) can further boost the credibility of pipe quality.

Market and Competitive Conditions
Numerous domestic manufacturing firms have continuously gained their market share both domestically and internationally as the demand for steel has risen. Additionally, they have traveled abroad to form strategic alliances with various reputable global firms. Their goods are shipped to a number of countries and areas, including the US, South Korea, Australia, South Africa, and Southeast Asia.
At the moment, stainless steel is becoming more and more well-known as a material. Manufacturers of seamless stainless steel pipes are prospering both domestically and abroad, contributing to the expansion of both regional and global economies.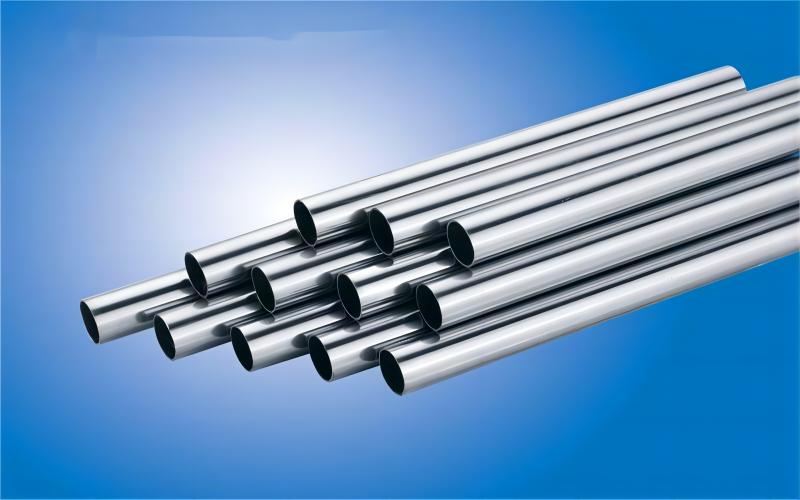 What is schedule 310 steel used for?
Electrical industry: Due to its high-temperature endurance, 310 stainless steel seamless pipe can be utilized in high-pressure boilers and heat exchangers, as well as desalination.
The chemical industry: Due to its excellent corrosion resistance, it is frequently used in heating furnaces, high-temperature distillation towers, and other equipment. It can withstand strong acids, strong alkalis, salt solutions, etc.
The pharmaceutical and food processing: industries have a wide range of applications, including storage tanks, pharmaceutical equipment, food and dairy products, and so on. This is because these industries have strong cleanliness properties and corrosion resistance.
Pulp and paper industry: This pipe is mostly used in high-temperature cooking equipment, such as cooking towers, liquid stacks, drying cylinders, etc. due to its perfect high-temperature resistance, which keeps up with and runs those machines.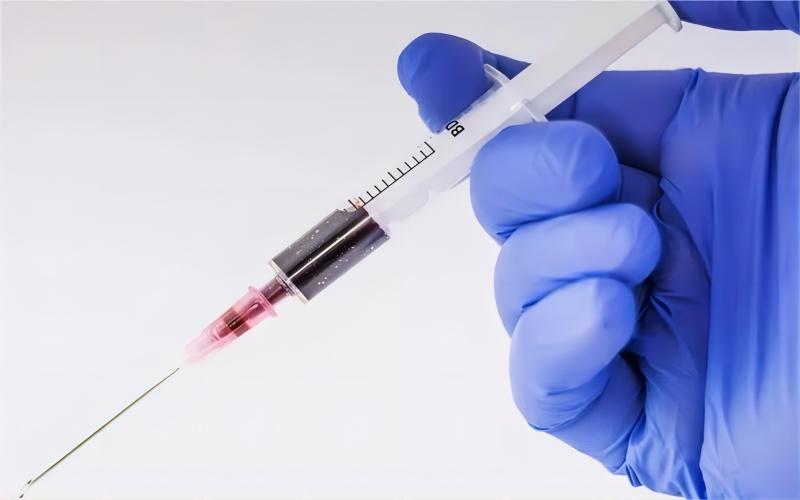 The Gnee Steel Group is a supply chain business that combines the design and manufacture of panels, pipes, and profiles with outdoor landscaping and the sales of small goods internationally. Since its founding in 2008, we have been committed to realizing the company's mission of becoming the most competitive supply chain group in the world by providing exceptional, reliable, and cutting-edge services. After putting up many years of effort, Gnee Steel Group has emerged as the Central Plains' most skilled steel supply chain international firm.