Stainless steel plate is a modern and versatile metal material used in a variety of applications. Typical uses include: construction, manufacturing projects, food service processing, shipbuilding, chemical equipment, marine protection, etc. Also, it has the features of good toughness, enhanced corrosion resistance, a smooth surface, and a long lifespan. That's why it is popular among lots of customers all over the world. Our stocks of stainless metal plates are available in popular sizes, thicknesses, finishes, and grades like 304, 316, and 430. Welcome to contact us for more details now!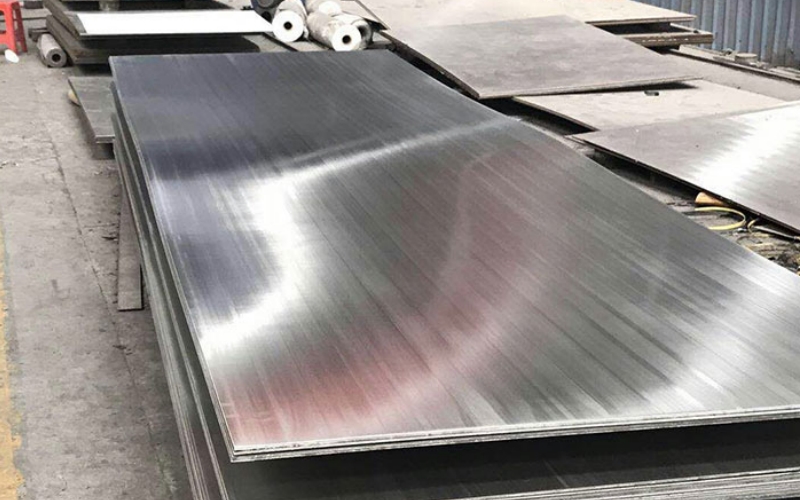 What Is Stainless Steel Plate?
By definition, stainless steel plate is a type of metal sheet with a minimum of 10.5% to 11% chromium and other elements. The existence of chromium content makes it not easy to corrode, rust or stain as ordinary steel does. But despite the name it is not fully stain-proof, it will begin to corrode most notably under low oxygen, high salinity, or poor circulation environments. The specific level of corrosion resistance depends on the amount of chromium added to the melt. That's why the stainless plate is available in numerous grades to satisfy people's different needs.
In addition, here is a table sheet of stainless steel chemical composition and its function for your reference.
Element
Function
Carbon (C)
1. Improve the deformation resistance and tensile strength of steel;

2. Enhance the hardness and improve the wear resistance.

Chromium (Cr)
1. Enhance the hardness, tensile strength, and toughness of the steel;

2. Improve the performance of anti-wear and corrosion.

Cobalt (Co)
1. Increase the hardness and strength of steel so that it can withstand high-temperature quenching;

2. strengthen some individual characteristics of other elements in complex alloys.

Copper (Cu)
1. Enhance the ability to resist corrosion;

2. Enhance the ability to resist wear.

Manganese (Mn)
1. Increase the hardenability, wear resistance, and tensile strength;

2. Take away oxygen from molten metal by separation oxidation and separation vaporization;

3. When added in large amounts, it can increase the hardness but improve its brittleness.

Molybdenum (Mo)
1. Enhance the strength, hardness, hardenability, and toughness;

2. Improve the performance of machinability and corrosion resistance.

Nickle (Ni)
1. Enhance the strength, hardness, and corrosion resistance of steel.
Phosphorus (P)
1. Enhance the strength, machinability, and hardness of steel.

2. When the concentration is too high, it makes the steel easy to be brittle.

Silicon (Si)
1. Enhance the ductility of steel;

2. Increase the tensile strength of steel;

3. Remove oxygen from molten metal by separating oxidation and separating vaporization.

Wolframium (W)
1. Increase the strength, hardness, and toughness of steel.
Vanadium (V)
2. Increase the strength, hardness, and anti-shock properties of steel.
Different Types of Stainless Steel Plate
Stainless steel plates can be divided into different categories according to various classification methods. Let's have a full explanation of it now.
1. Thickness
According to metal thickness, it is generally divided into sheet, medium plate, heavy plate, and extra-thick plate in the market.
| | | | | |
| --- | --- | --- | --- | --- |
| Name | Sheet | Medium Plate | Heavy Plate | Extra-thick Plate |
| Thickness | 0.2mm-4mm | 4mm-20mm | 20mm-60mm | >60mm |
2. Making Method
As for its fabrication, the stainless steel plate can be divided into hot rolled stainless steel plate and cold rolled stainless steel plate.
3. Usage
According to its specific usage, it is generally classified into different forms. They include:
Bridge stainless plate, boiler stainless plate, shipbuilding stainless plate, armor stainless plate, automobile stainless plate, roof stainless plate, structural steel plate, electrical steel plate (silicon steel sheet), spring stainless plate, solar energy special plat, etc.
4. Steel Structure
According to its crystalline structure, it can be separated into five main families, including austenitic stainless plate, austenitic-ferritic duplex stainless plate, ferritic stainless steel plate, martensitic stainless plate, and precipitation hardening stainless plate.
5. Shape
Stainless steel plates can be processed into different shapes to meet the requirements of different industries. In this regard, it can be divided into:
Stainless steel pattern plate,
Stainless steel wire drawing plate,
Stainless steel perforated plate,
Stainless steel corrugated sheet, etc.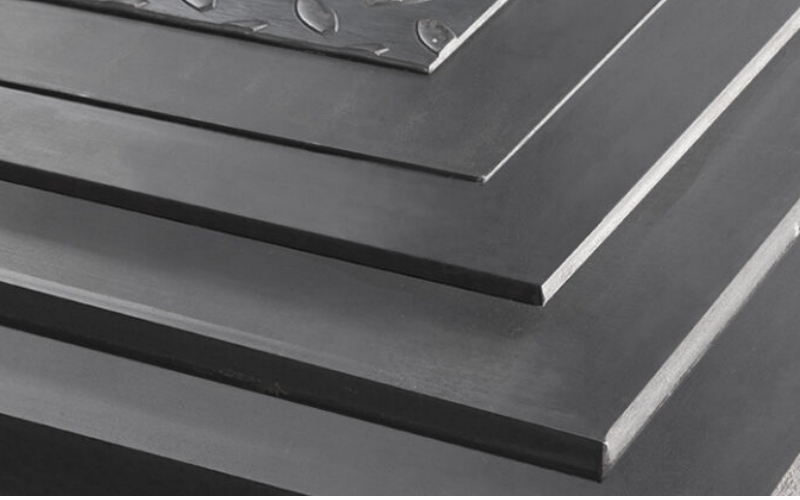 What Are the Specifications of SS Plate?
Product Name
stainless steel plate
Standard
JIS/SUS/GB/DIN/ASTM/AISI/EN
Grade
300series (301, 302,303, 304, 304L, 304N, 309, 309S, 310, 316, 316L, 321, 347)

400series (408, 409, 410, 416, 420, 430, 440)

Thickness
0.2mm — 12mm
Width
500mm — 1200mm
Length
800mm — 2000mm
Finish
2B, mirror, matt, annealed, polished, descaled, patterned, pickled, colored
Package
standard export package
How Is Stainless Plate Made?
Stainless steel in the plate is often manufactured by the rolling process. But depending on its specific procedure, it can be divided into hot rolling and cold rolling processes.
Hot rolling is rolled at high temperatures. This makes steel easy to form and fabricate but not easy to precisely control sizes and dimensions after processing. And it often has a scaled surface. Therefore, this kind of stainless plate is much cheaper than a cold-rolled one. The specific operation process of hot rolled stainless steel plate is as follows:
Billet — heating — dephosphorylating — hot rolling — annealing — pickling — sizing — examining — packing
Cold rolling is often operated on the basis of the hot-rolled stainless plate when it is cooled. By comparison, it has a smooth finish, closer tolerance, and stronger hardness, but a relatively higher price. Here is the general process of the cold rolled stainless plate for you.
Hot rolled stainless plate — rolling — annealing — pickling — sizing — testing — packing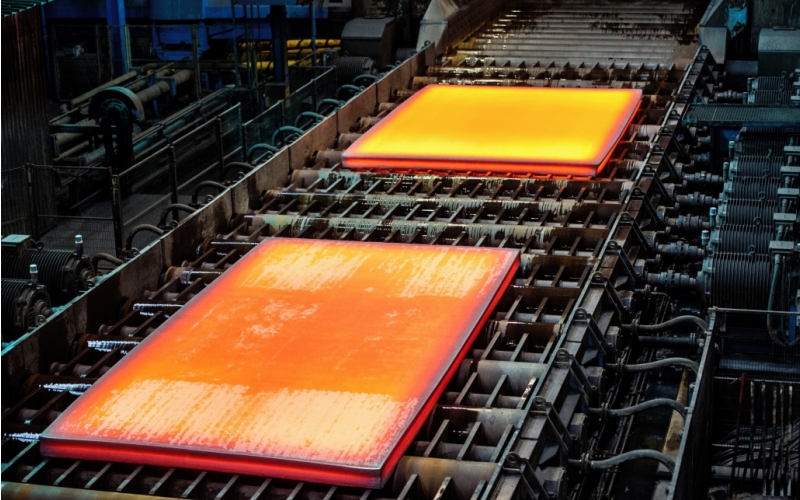 Product Advantages
Stainless steel has many important properties over other ordinary metal materials. Some key properties are listed below:
1. Superior Corrosion Resistance
Usually, a stainless plate is regarded as an iron alloy that includes a minimum of 10.5% chromium. That is, when exposed to oxygen, the chromium in the stainless steel will oxidize, creating a layer of chromium oxide that protects the underlying iron from rust-causing corrosive elements (acid, alkaline gas, solution, and other media) in the surrounding environment. To meet the varying needs of stainless steel components, different grades have been formulated to enhance anti-corrosion performance by industry standards.
2. High Strength
Stainless steel in the plate is strong and highly durable due to its impressive hardness. This feature is primarily due to the presence of two key components: chromium and nickel. Chromium forms an oxide layer on the metal's surface, protecting it from corrosion and wear. Meanwhile, nickel contributes to the metal's strength and ductility, enhancing its overall hardness.
3. Good Processing Performance
Like other steel materials, stainless metal plates can be easily processed and shaped, including drawing, cutting, bending, etc.
4. Thermal Conduction
The thermal conductivity of stainless steel depends on its complex composition and tidy surface. Therefore, its conductivity of heat is very good. Typically, stainless steel product has a thermal conductivity ranging from 15 to 20 W/mK (watts per meter Kelvin). Due to this, it keeps more energy that stabilizes the surrounding temperature.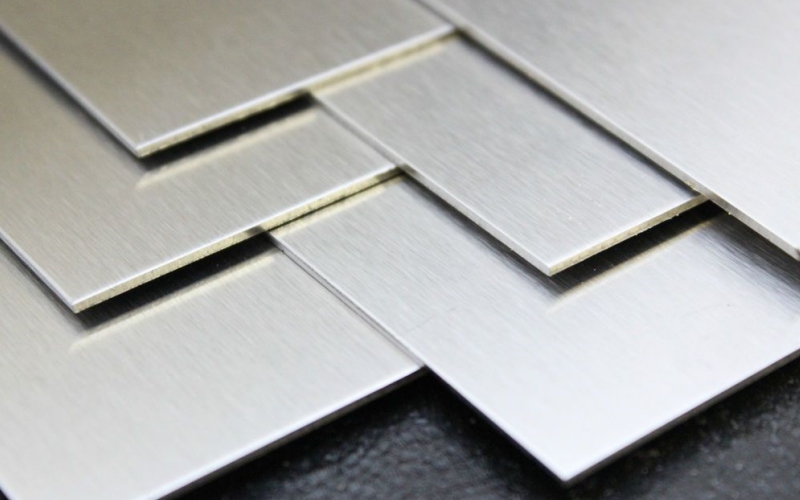 5. Aesthetic Appeal
Unlike conventional steel, stainless steel usually has a glossy and smooth finish, which is sought after by many people.
6. Long Service Life
Stainless steel product is an extremely durable and well-aging material. Due to its strong rust resistance and advanced manufacturing technology, our stainless plate product usually enjoys a lifespan of more than 50 years. If the right stainless steel grade is selected, it may survive longer.
7. Easy Maintenance
Its smooth finish can hinder the accumulation of dirt on the material surface. Also, the metal texture makes it easy for you to clean and sanitize. Therefore, it requires little to no maintenance and hence becomes a very cost-effective material.
8. Quality Assurance
All our stainless steel products including plates, coils, pipes, and fittings at Gnee Group come with full test certification. When you purchase from our factory, you can rest assured that the product will be at a very good price and of high quality. Besides, third-party inspection is always welcome. We will be honored to greet your arrival at any time.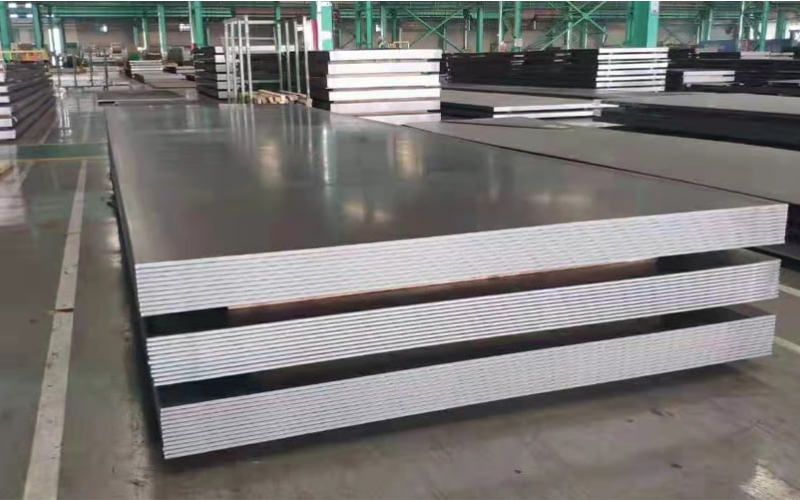 Practical Applications
Since its birth, the stainless steel plate played a vital role, laying an important material and technical foundation for the development of modern industry and the progress of science and technology. Nowadays, it can be used in many industries, including:
1. Construction: can be used as a main building material. It can be used to construct plants, steel structures, roofing, paneling, vessels, flooring, splashback of walls, shipbuilding, and so on.
2. Machinery: food and beverage processing, architectural equipment, industrial equipment, pulp and paper equipment, etc.
3. Transportation: transportation tankers, automobile parts, engineering, vehicles, etc.
4. Manufacturing: widely used to fabricate stainless steel coils, pipes, wires, corrugated sheets, cladding material, meshes, profiles, foils, fittings, and so on.
5. Public Uses: heat exchangers, catering, storage cupboards, surgical instruments, home appliances, shelves, countertops, door furniture, water storage tanks, conveyors, firearms, and other general fabrication.