What Is Stainless Steel?
By definition, stainless steel is an alloy of metal that resists rusting and corrosion. It contains a minimum chromium content of 10.5% by mass, a maximum carbon content of 1.2%, and other alloy elements like Ni, Ti, Mn, N, Nb, Mo, Si, and Cu. For example, chromium and nickel can improve corrosion resistance and hardness. Other elements can enhance malleability, toughness, ductility, tensile strength, shear strength, and other properties. However, it is an alloy steel that does not rust easily but is not rust-free.
Generally speaking, stainless steel is a very broad term, including stainless steel and acid-resistant stainless steel.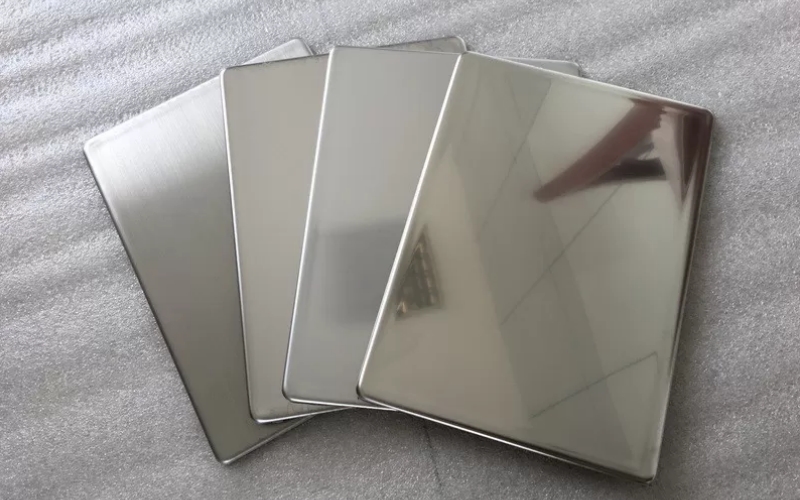 The History of Stainless Steel
The history of stainless steel began in 1912, when Harry Brearley, an English metallurgist leading the Brown Firth Laboratories in Sheffield, was researching hard-wearing steels for gun barrel improvements. Some of his experimental alloys were observed to be highly resistant to corrosion, and he saw and understood the broader implications of his work. He began experimenting with different compositions of steel and found that it was the addition of chromium to the alloy that created the biggest influence on the resulting resistance to corrosion.
Next, Brearley patented his new alloy under the name "rustless steel" (later modified to stainless steel) in 1915. The research lab owners were Sheffield steelmakers, whose primary reputation was in weapons and table cutlery. It was in this market that the first application for stainless steel was developed, making good use of the strengths of the new alloys. During World War I, stainless steel was also used in military applications such as aircraft engines, storage tanks, and gun parts.
In a word, the invention of stainless steel is a significant achievement in the history of metallurgy in the world. And the development of stainless steel has laid an essential physical material and technical foundation for the development of modern industry and scientific and technological progress.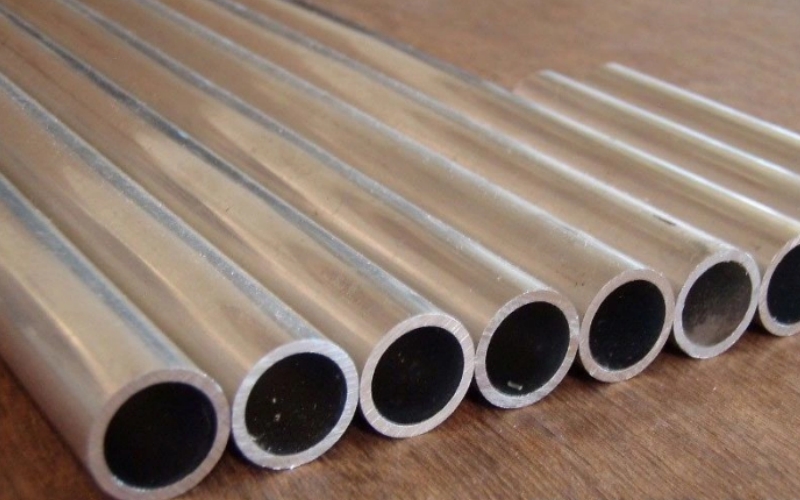 Many Benefits of Using Stainless Steel
The advantageous properties of using stainless steel can be seen when compared to standard plain carbon mild steel and other low alloy steel. They include:
1. Excellent Corrosion and Rust Resistance
All stainless steels are iron-based alloys that contain a minimum of around 10.5% Chromium. It is the 10.5% minimum content that makes steel approximately 200 times more resistant to corrosion than steels without chromium. And depending on the grade, it may contain much higher chromium levels, and the anti-corrosion performance will gradually increase. In general, the low-alloyed grades of stainless steel can resist corrosion in atmospheric and pure water environments; while high-alloyed grades of stainless steel can resist corrosion in most acids, alkaline solutions, and chlorine-bearing environments making their properties useful in process plants.
In principle, the chromium in the alloy forms an extremely thin, invisible, inert, and self-healing protective oxide layer. This oxide layer gives stainless steel its corrosion resistance. Besides, the self-healing nature of the oxide layer means the corrosion resistance remains intact regardless of fabrication methods. Even if the material surface is cut or damaged, it will self-heal and the corrosion resistance will be maintained.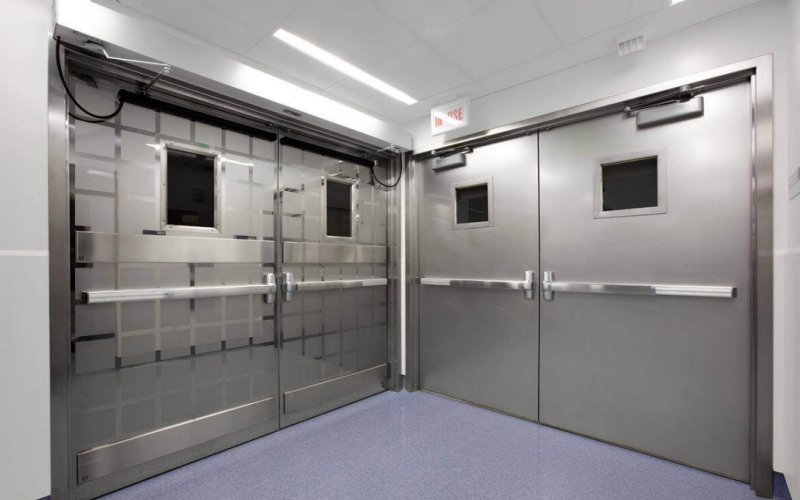 2. Fire and Heat Resistance
Stainless steel has the best fire resistance of all metallic materials when used in structural applications, having a critical temperature above 800°C. Stainless steel is ranked A2s1d0 for fire resistance with no toxic fume emissivity. Therefore, stainless steel is extensively applied in heat exchangers, superheaters, boilers, feedwater heaters, valves, and mainstream lines as well as aircraft and aerospace applications.
3. Aesthetic Appearance
Stainless steel is also aesthetically appealing, adding a sleek and contemporary look to classic and modern spaces, without compromising on functionality. It has a great variety of surface finishes, from matte to bright and including brushed, and engraved. It can also be embossed or tinted, making stainless steel a unique and aesthetic material. As a result, stainless steel can be found in many everyday objects.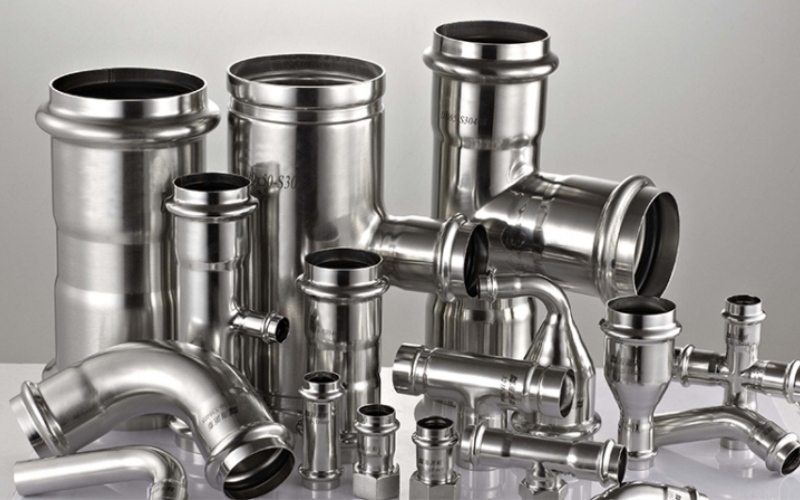 4. Various Designs
By adding and removing certain elements, they can produce different types of stainless steel with different characteristics and applications. For example:
Based on their organizational structure, it is generally divided into martensitic stainless steel, ferritic stainless steel, austenitic stainless steel, duplex stainless steel, and precipitation hardening stainless steel.
Based on their main chemical composition, they can be divided into chromium-nickel-molybdenum stainless steel, low-carbon stainless steel, high-molybdenum stainless steel, high-purity stainless steel, etc.
Based on its functional characteristics, it is divided into low-temperature stainless steel, non-magnetic stainless steel, easy-cutting stainless steel, and superplastic stainless steel.
Based on stainless steel grades, it can be divided into 300 series, 400 series, 600 series, 9oo series, and duplex stainless steel.
| | |
| --- | --- |
| 300 Series | 301/302/303/304/304L/304N/309/309S/310/316/316L/321/347 |
| 400 Series | 403/408/409/410/416/420/430/431/440/440A/440B/440C/439/443/444 |
| 600 Series | 610/620/630 |
| 900 Series | 904L |
| Duplex stainless steel | 2205/2207 |
Based on their final shapes, they can be divided into stainless steel coils, stainless steel plates, stainless steel pipes, stainless steel foils, stainless steel profiles, and stainless steel fittings.
5. Easy Cleaning & Low Maintenance
Cleanliness is a matter of high importance. The easy cleaning ability of stainless steel makes it the first choice for strict hygiene conditions and applications that require frequent and effective washing, such as hospitals, kitchens, home appliances, and food processing plants.
Besides, stainless steel usually has a solid, smooth, and glacial metallic surface. And it has no porous to support the growth of bacteria and is not easy to stain. Hence, the maintenance is very low. It just can be cleaned using a swab and an all-purpose cleaner. Moreover, if the scratches or contact with aggressive chemicals destroy the layer, it will repair itself as soon as the metal is exposed to the air again, forming a constant protective coat on the steel surface.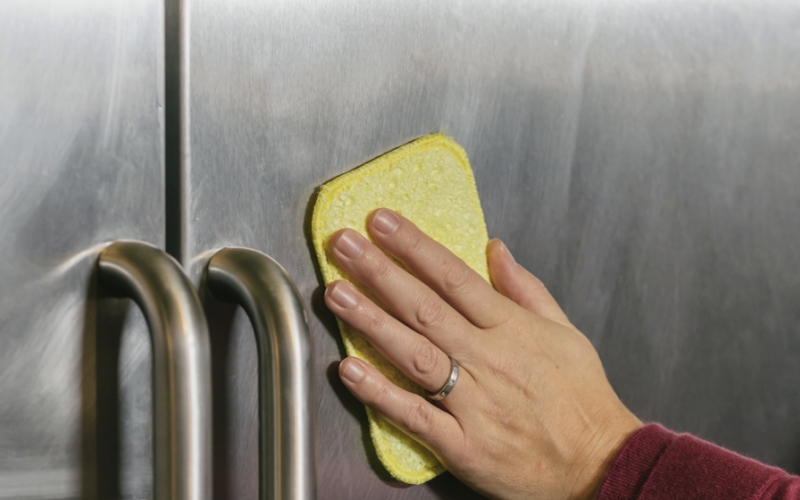 6. High Ductility & Easy Fabrication
Stainless steel has excellent formability, machinability, and ductility. It allows for various fabrication methods, including cutting, cracking, breaking, welding, bending, deep stamping, extruding, and forming. This makes it a preferred material in many industries for creating a wide range of products and structures.
7. High Strength
When compared with mild steels, It remains incredibly stronger at very high or low temperatures, making it a highly sought-after metal for demand applications like aviation. For example, duplex stainless steels often have higher tensile strengths than austenitic stainless steels.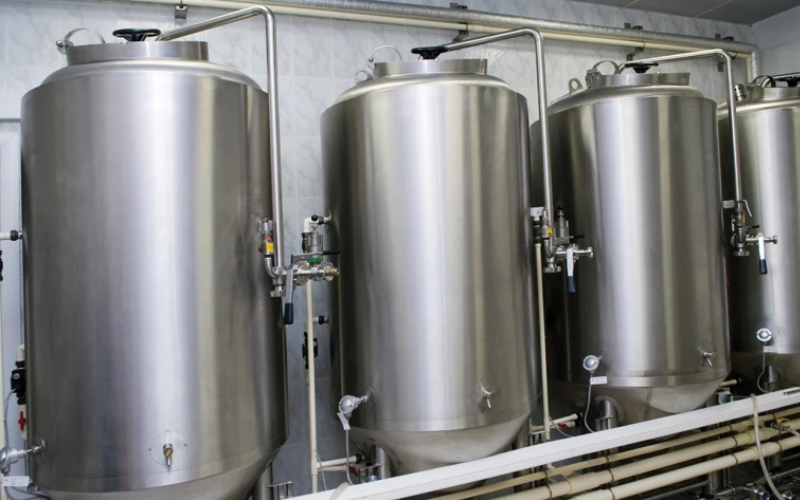 8. Wide Versatility
As we've said above, stainless steel can be rolled into sheets, plates, coils, bars, wires, and tubes. They can be used in many different fields like cookware, cutlery, surgical instruments, major appliances, vehicles, construction buildings, industrial equipment (e.g., in paper mills, chemical plants, water treatment), and storage tanks and tankers for chemicals and food products. Other uses are waiting for you to discover.
9. 100% Recyclable
Completely and infinitely recyclable, stainless steel is the "green material" par excellence. Over 50% of new stainless comes from old remelted stainless steel scrap, thereby completing the full life cycle and benefiting the environment. Within the construction sector, its actual recovery rate is close to 100%. It is environmentally neutral and inert when in contact with elements such as water and it does not leach compounds that might modify their composition. These qualities make stainless steel ideally suited to building applications exposed to adverse weather, such as roofs, facades, rainwater recovery systems, and domestic water pipes.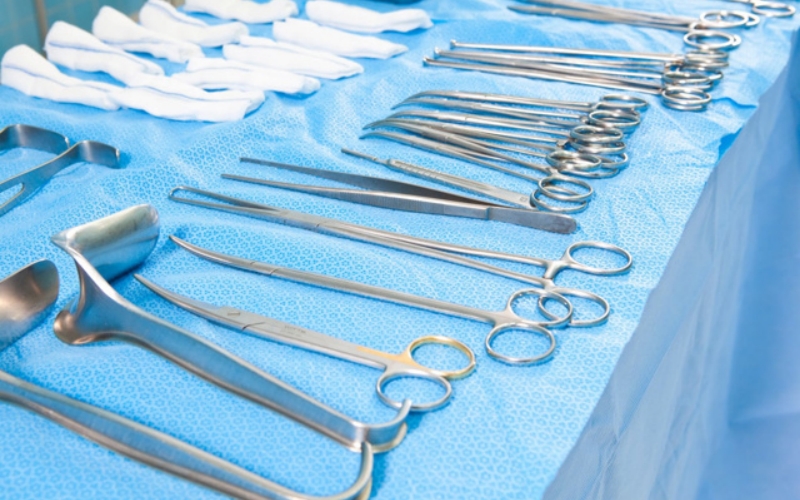 Choosing The Right Stainless Steel Manufacturing Partner
Due to its superior characteristics, stainless steel sees a wide range of uses across industrial, commercial, residential, and other markets. If you're searching for an experienced, reliable stainless steel fabrication partner, look no further than Gnee Group. With more than 15 years in the metal fabrication industry, we have produced thousands of custom stainless steel parts and components for our clients. No matter what your needs or requirements are, we have the materials and capabilities to meet your fabrication needs. Give us a call or send us an email to speak with one of our experienced sales members about your upcoming stainless steel fabricating project.