What Is 420 Grade Stainless Steel?
Grade 420 stainless steel is a high-carbon high-chromium stainless steel, also known as UNS S42000 stainless steel, which is a type of martensitic stainless steel, containing high carbon and chromium elements, and has good corrosion resistance, hardness, and strength. It has a wide range of uses and is often used to make knives, medical equipment, electronic equipment parts, decorations, etc. It should be noted that due to the high carbon content, 420-grade stainless steel is prone to intergranular corrosion after welding, so special treatment is required during welding to ensure the corrosion resistance of the weld.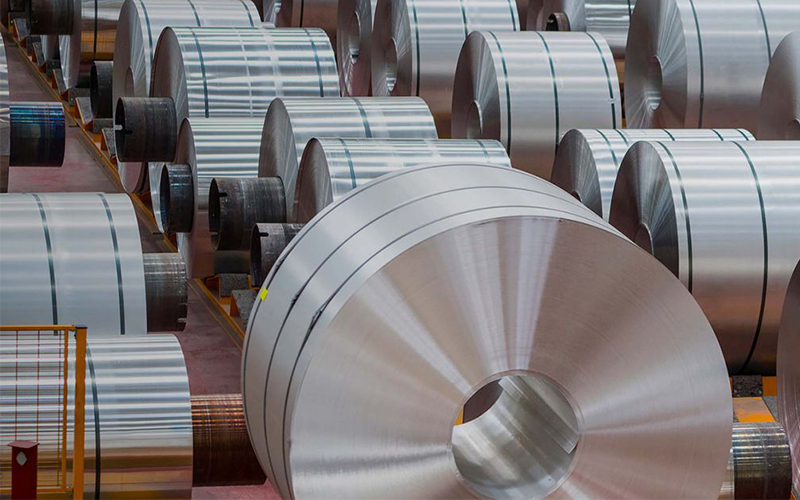 Detail Description of 420 Stainless Steel Coil
Product Specifications:
| | |
| --- | --- |
| Specification | describe |
| Material Grade | 420 stainless steel |
| Standard | ASTM, AISI, etc. |
| Thickness | Specify thickness, usually between 0.3mm and 3.0mm |
| Width | Specify the width, usually between 1000mm and 1500mm |
| Surface Treatment | 2B, BA, NO.4, etc. |
| Roll Weight | The weight of each roll may be around 1 ton |
| Use | Rolled products, food processing equipment, knives, industrial equipment, etc. |
| Other Special Requirements | Possibly customized according to customer needs |
Chemical Composition:
| | |
| --- | --- |
| Element | Quality score (%) |
| Carbon (C) | 0.16 – 0.25 |
| Silicon (Si) | ≤ 1.00 |
| Manganese (Mn) | ≤ 1.00 |
| Phosphorus (P) | ≤ 0.040 |
| Sulfur (S) | ≤ 0.030 |
| Chromium (Cr) | 12.00 – 14.00 |
| Nickel (Ni) | ≤ 1.00 |
Mechanical Behavior:
| | |
| --- | --- |
| Mechanical Behavior | value |
| Tensile Strength (Yield Strength) | ≥ 685MPa |
| Tensile Strength (breaking Strength) | ≥ 885MPa |
| Elongation | ≥ 15% |
| Elastic Modulus | 200 GPa |
| Poisson's Ratio | 0.27-0.30 |
| Hardness | ≤ 241HB (Brinell hardness) |
| Impact Toughness | Good, room temperature quenched and tempered 420 stainless steel coil with good impact toughness. |
Is 420 Stainless Steel Coil Good?
420 stainless steel coil is an excellent stainless steel material, which has many advantages such as high hardness, excellent polishability, good heat resistance, and moderate price:
Hardness: 420 stainless steel coils have high hardness after heat treatment, can reach a high strength level through quenching and tempering processes, and perform well in some scenarios that require high hardness and strength.
Magnetism: 420 stainless steel coil has a certain degree of magnetism after heat treatment, and can be used in some occasions that require the use of magnetic stainless steel coils, such as electromagnetic equipment, motors, etc.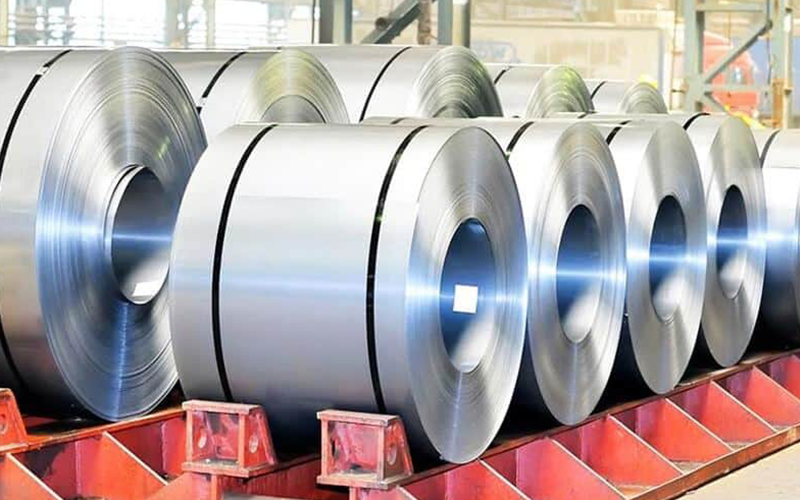 Cutting Performance: 420 stainless steel coils have good cutting performance under proper heat treatment conditions and are usually used to make knives, blades, scissors, etc.
Polishability: 420 stainless steel coils exhibit excellent properties in polishing. It has a high surface flatness, and it is easy to obtain a very good gloss and finish after surface treatment.
Wear Resistance: 420 stainless steel coils can obtain higher hardness and strength after heat treatment, and have good wear resistance in some abrasive environments.
Heat Resistance: 420 stainless steel coils still maintain good hardness and strength at high temperatures, so it is also feasible to use them in some medium and high-temperature environments.
Moderate Price: Compared with some high-end stainless steel, the price of 420 stainless steel coil is relatively moderate, and it is a kind of stainless steel material with high-cost performance.
What Is 420 Stainless Steel Coil Used for?
420 stainless steel coil is a special type of stainless steel coil, which contains high carbon and low chromium components. It has high hardness and good wear resistance. It is suitable for making knives, watches, kitchen utensils, industrial equipment, and mechanical parts. Let us understand its specific uses: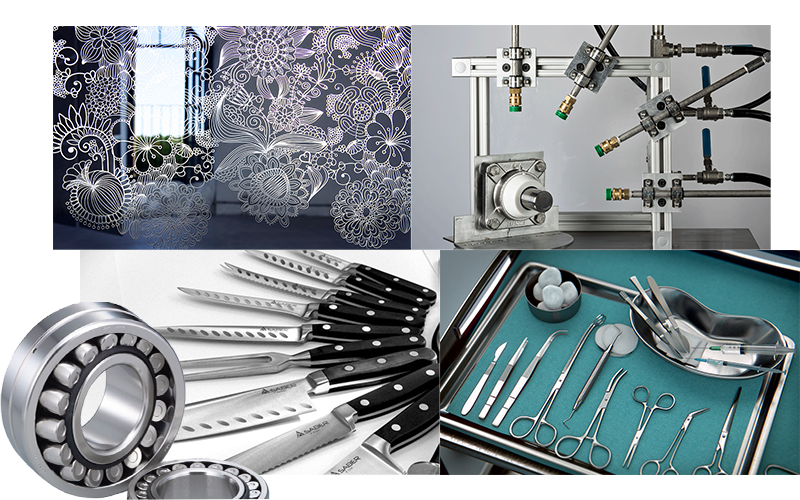 Knives and Cutting Tools
The high carbon content of 420 stainless steel coils gives it high hardness and strength, making it ideal for making cutting tools such as blades, scissors, and saw blades.
Medical Instruments
420 stainless steel coils will not have adverse effects on the human body and have a certain degree of hardness. They are often used in the manufacture of medical instruments and surgical tools, such as surgical blades and dental instruments.
Ornaments and Jewelry
420 stainless steel coils have good luster and polishing properties and are used in the manufacture of ornaments, jewelry, watches, etc.
Making Bearings
The hardness and wear resistance of 420 stainless steel coils makes them suitable for making bearings with high requirements.
Electronic Equipment
420 stainless steel coils have good electrical conductivity and plasticity and are also used to manufacture parts such as springs, connectors, capacitors, and ground shrapnel in electronic equipment and instruments.
420 Stainless Steel Coil Inspection
When the stainless steel coil is produced, we will strictly inspect it to ensure the quality of the product and the rights and interests of customers. The following are some common inspection methods for stainless steel coils: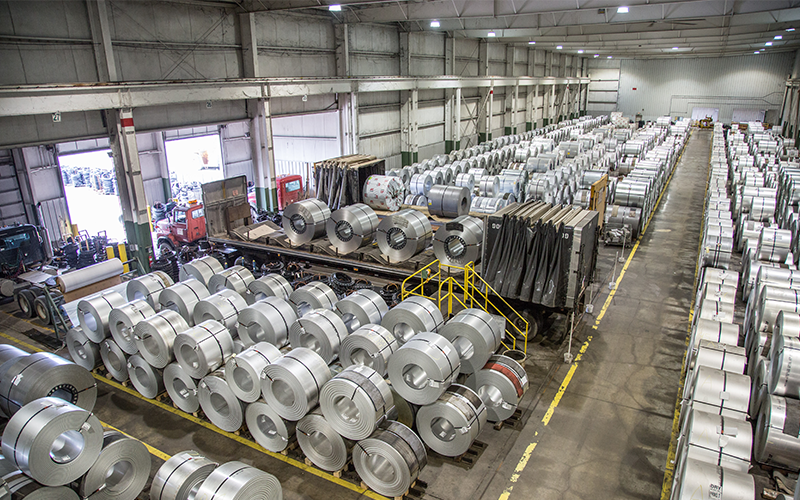 Composition Inspection: use relevant instruments to conduct composition analysis to ensure that the materials meet the specified standards and requirements.
Dimensional and Visual Inspection: Dimensional and visual inspection of the stainless steel coil to ensure it complies with the required standards and specifications.
Mechanical Property Test: Use relevant equipment to test the mechanical properties of stainless steel coils, such as tensile strength, yield strength, ductility, etc.
Surface Inspection: Check the surface quality and rule out defects or damage.
High-Quality Stainless Steel Coils Supplier
The Gnee Steel Group is a professional supply chain enterprise, mainly engaged in steel plate, coil, profile, and outdoor landscape design and processing. After 15 years of development, it has become a leading international steel supply chain company in the Central Plains. Relying on many iron and steel enterprises such as Angang Steel, we have a wide variety of products, including shipbuilding plates, pressure vessel plates, bridge decks, etc. We also provide pipes, bars, engineering design and manufacturing, and comprehensive stainless steel solution services. Cooperating with more than 600 companies around the world, the annual export capacity exceeds 80,000 metric tons. Choose Gnee Steel Group, you choose a professional and reliable steel supply chain partner!