On May 18th, 2023, 80 tons of 304 stainless steel seamless pipes were loaded and sent to the port from Gnee Factory. A few days ago, they were put on a ship for Germany. Here are some pictures for your reference.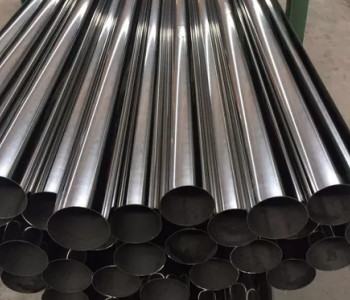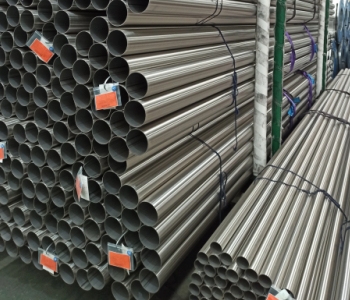 304 Stainless Steel Seamless Pipe Applications
304 Stainless steel seamless steel pipe is a kind of long steel tubing with hollow sections and no joint around it. It is often made up of austenitic stainless steel that has 18% chromium and 8% nickel in the composition. This gives the pipe unique advantages in excellent corrosion resistance, high strength, and cost-effectiveness. Therefore, the ASTM 304 SS seamless pipe has become a popular choice for a wide variety of fields. Let us know more now.
1. Construction
Due to its high corrosion resistance, long service life, and smooth steel surface, 304 stainless seamless pipe is extensively used as a main construction material in the construction industry. It can be applied in the construction of buildings, bridges, roofing, siding, structural components, and so on. What's more, the steel pipe is resistant to air, steam, water, and chemical corrosive media such as acid, alkali, and salt, which is well suited for marine construction projects. So it can be used to make below-sea safety valves and other marine equipment.
2. Automotive Industry
It is primarily used in the manufacturing of various vehicles, including trailers, railway cars, trucks, buses, etc. The necessary parts include automotive trim and molding, exhaust-system components, tubular manifolds, mufflers, catalytic converter shells,  and other engineering structures.
3. Manufacturing Industry
304 Stainless steel seamless tubing has good ductility and can be easily formed and welded. Therefore, it is often chosen in the fabrication industry to reprocess. Processing capabilities include tapering, cutting, reaming, chamfering, grooving, machining, bending, welding, punching, and molding.
In addition, 304 stainless steel seamless pipes can be used in high-temperature and high-pressure applications.
4. Chemical/Medical/Food Processing Industry
304 SS seamless pipe can resist high temperatures for cleanliness and maintain the purity of materials that contact stainless steel directly. So the pipe and tubing are extremely suited for chemical, medical, and food processing industries.
-For chemical purposes: the pipe offers an affordable solution in chemical processes when high concentrations of chloride aren't present and when in the presence of lower concentrations of acids. Therefore, it can be used in the chemical industry for transporting chemicals. Some products include chemical injection lines, chemical plants, steam and heat trace bundles, chemical containers, etc.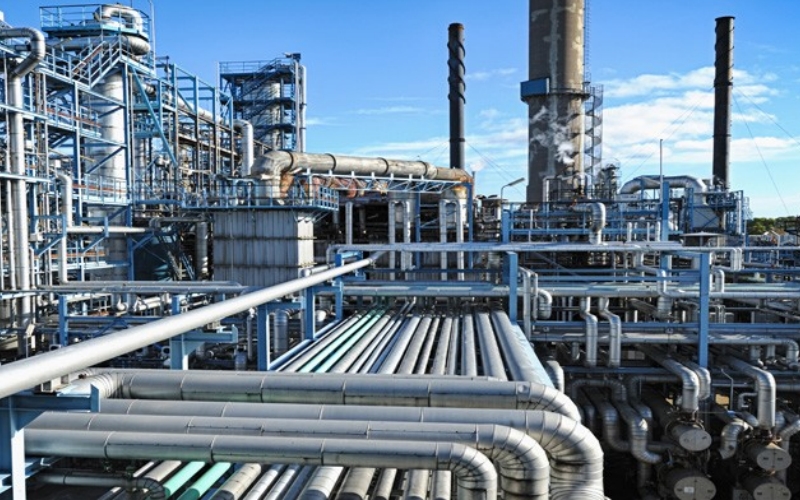 -For food purposes: it can be used in the food industry for producing milk, beer, wine, sugar, and other beverages.
-For medical purposes: it is applied in the manufacture of medical and pharmaceutical equipment, including medical surgical instruments, surgical implants, and other medical devices.
5. Oil & Gas Exploration
Steel piping can also be found in many general injection, extraction, and metering applications in the oil and gas industry. It includes oil & gas control lines, transportation pipelines, vessels, pumps, valves, drainage systems, and other equipment.
6. Machinery
It is widely used in the manufacture of equipment and components that require good overall performance (corrosion resistance and formability). It includes pressure vessels, mechanical instruments, mechanical structure parts, condenser, boiler, super-heater, evaporator, etc.
7. Power Generation
304 tubing is used in the power generation industry in multiple applications. They include hydroelectric power station's sluice, dam gates, natural gas-fired instrumentation, sampling stations, and so on.
8. Public Uses
It is ideal for any other residential, commercial, and industrial uses. The public uses include:
Fabricating furniture, kitchen utensils, heat exchangers, troughs, threaded fasteners, water treatment facilities, thermo-solar systems, breweries, handrails, railings, balustrades, instrumentation, hydraulic applications, etc.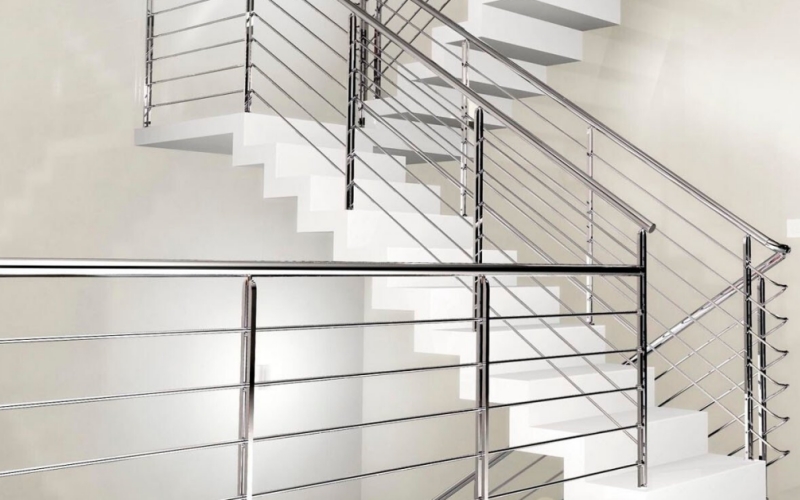 Choose Gnee Steel as Your Stainless Steel Partner
Gnee Steel is a leading manufacturer, supplier, exporter, and stockholder of 304 stainless steel seamless pipes that are designed as per the national and international standard quality of raw materials. Besides it, we also offer other stainless steel tubing and piping products like stainless steel square tubes, stainless steel welded pipes, and special-shaped stainless steel pipes. They all are supplied in different sizes, thicknesses, dimensions, standards, shapes, and grades. Before consulting, learn the following service we can offer to you:
1. Competitive price and high quality from own factory
2. Approved by ISO9001, CE, and SGS certificates every year
3. Best service with 24 Hour's reply
4. Flexible payment with T/and L/C
5. Huge production ability(50000 tons/month)
6. Quick delivery and standard exporting package
7. OEM/ODM service
As a top steel pipe provider in China, Gnee Steel aims to be your one-stop stainless steel solution supplier. In addition, we also have a lot of stainless steel coils, stainless steel plates, stainless steel profiles, stainless steel foils, and stainless steel fittings for sale. Welcome to come to visit us on-site or by video chat or WhatsApp for more information.