Stainless steel wire drawing plate is a kind of sheet that adds some line styles on the surface. This process not only eliminates the scratches on the surface of the stainless plate but also obtains a non-mirror-like metallic luster, looking classy and matte. So it is more applied in decoration and light industries, including elevator door panels, 3C digital products, logo walls, home appliances, etc. Gnee Steel now stocks both black titanium brushed stainless steel plates and stainless steel ink drawing plates for sale, waiting to receive an inquiry from you!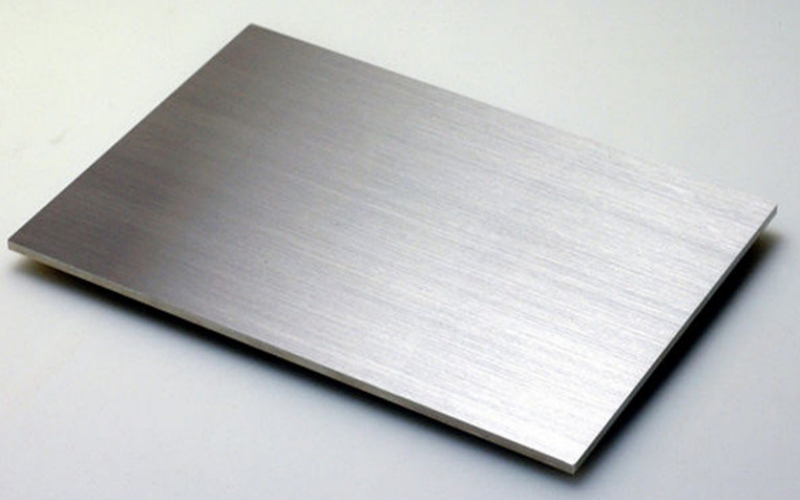 Manufacturing Process of Stainless Wire Drawing Plate
Wire drawing is defined to use drawing process equipment to perform repeated movements on the stainless steel plate surface to make regular and uniform lines. It is a deep surface treatment of stainless steel surfaces after pickling and passivation. This process not only repairs and restores the scratched position and weld seam but also presents a silk-like and matte texture, finally achieving the overall decorative effect.
The processing method of wire drawing should choose according to the size, shape, and drawing effect. Generally speaking, there are two ways of wire drawing process: manual wire drawing and mechanical wire drawing.
1. Manual Wire Drawing
Hand drawing is mainly used in some high-end decorations for antique and old use. The thickness and direction of the drawing lines are usually controlled by the worker. By doing this, the final products often present a strong artistic sense, but the disadvantage is that the output is extremely low. It belongs to the fine manual processing.
2. Mechanical Wire Drawing
The other is to use machine wire drawing. It is to use a special wire drawing machine to brush the stainless steel surface into uniform and neat lines by using extremely hard and elastic wheel brushes and abrasive belts. As the work is done automatically by the machine, the depth and thickness of the drawing can be better grasped, and the speed is relatively faster. This method is usually adopted by stainless steel wire drawing sheet manufacturers from different countries.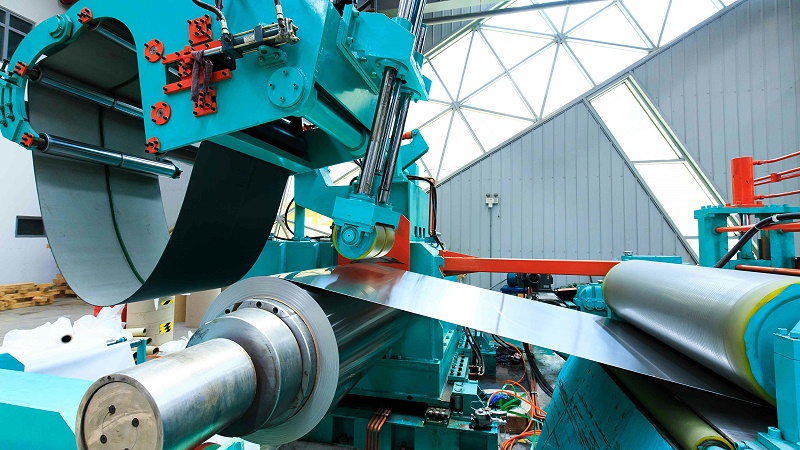 Precautions
– The drawing process, to a certain extent, will lose some thickness of stainless steel, usually 0.1 ~ 0.2 mm. In addition, the human body, especially the palm of the hand, has a relatively strong oil and sweat secretion, which will leave obvious fingerprints when touching a stainless wire drawing plate. Therefore, the plate needs to be scrubbed regularly.
– After processing, the plates should be carefully packed with a protective film to avoid scratching the surface and affecting the finish. When packaging, avoid using a protective film with strong viscosity, so as to prevent the white sticky substance on the protective film from adhering to the surface of the characters and affecting the surface.
– Stainless steel wire drawing is the most popular surface treatment process in the stainless steel industry today and has more and more market recognition and wide application. It has been used by more and more users worldwide.
SS Wire Drawing Plate Specifications
| | |
| --- | --- |
| Standard | JIS, AISI, ASTM, DIN, SUS,EN,GB |
| Certifications | ISO 9001, SGS, BV |
| Grades | 304, 316, 321 |
| Thickness | 0.5 – 50 mm or as customer's requires |
| Width | 600 -1500 mm or as customer's requires |
| Length | 800 – 2000 mm or as customer's requires |
| Surface | brushed |
| Surface patterns | straight lines, irregular lines, waved lines, and threads |
| Processing service | bending, welding, punching, cutting, etc |
| Delivery time | within 7-10 working days |
Four Types of Stainless Wire Drawing Plate Surface Patterns
As we've said above, the surface patterns of stainless wire drawing plates have straight lines, irregular lines, corrugated styles, threads, and other major types. Here we will introduce those four main patterns in detail.
1. Straight Line
It is usually obtained by mechanical friction on the surface of stainless steel plate to generate a straight line after processing. It includes long lines and short lines. These lines are made by using a cleaning cloth or a stainless steel brush so that the lines of different thicknesses can be obtained by changing the diameter of the brush.
2. Irregular Line
The pattern on the surface is composed of circles of sand patterns from a distance, but are irregular random patterns in the near area. This is because they are formed by the irregular swing of the grinding head up and down. The surface of this pattern is matte, and the production requirement is also very high.
3. Wire-drawing Corrugation
The production process is to use the axial movement of the upper group of grinding rollers on the brushing machine or the rubbing machine so that the surface of the stainless steel can be brushed to obtain a wave-like texture.
4. Threads
The manufacturing processing technology of this kind has some characteristics.
Firstly, prepare a small motor and a circular felt which is installed on its shaft.
Secondly, make the small motor fixed on the table, and it must form an angle of about 60° with the edge of the table.
Thirdly, a pallet is made to fix the stainless steel plate, and a polyester film is pasted on the pallet along the edge of the pallet to limit the thread speed.
Finally, the linear movement of the felt and the motor can be turned, and the same width of the thread pattern can be obtained on the surface of the stainless steel plate.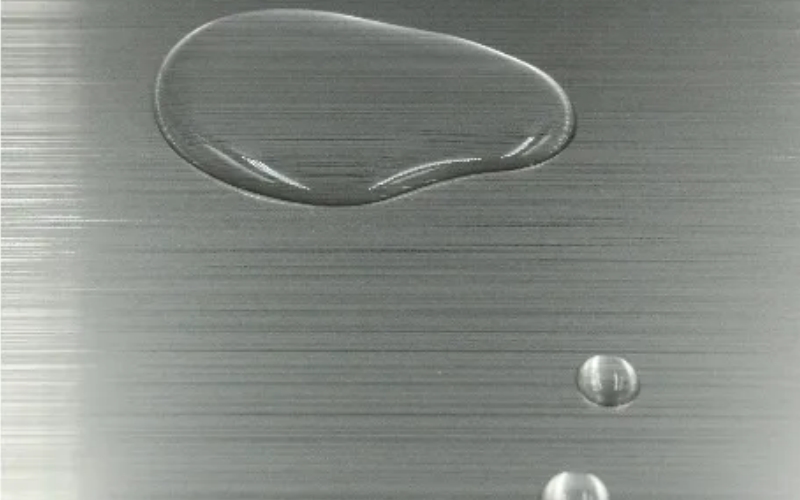 Advantages and Disadvantages of Stainless Wire Drawing Plate
Here are some cons and pros of SS wire drawing plate you can take a closer look.
1. Advantages
– Having a matte, smooth, and elegant surface
– Having good corrosion resistance and processing performance
– More wear-resistant than usual polished stainless steel plate
– Easy to use and maintain
– Having delicate hand feeling and a strong decorative effect
2. Disadvantages
– Stainless steel wire draw plate is more suited for some low-volume and light applications.
– Producing a large volume of stainless wire draw plates can be time-consuming. If necessary, you have to find a reputable stainless steel wire drawing plate manufacturer for large-volume production processes. Gnee Steel is a reliable stainless steel manufacturer and supplier in China. We have a factory with over 35,000 square meters and employ more than 150 workers. There possess 5 sets of wire drawing machines, which can produce stainless wire plates of more than 5000 tons a year.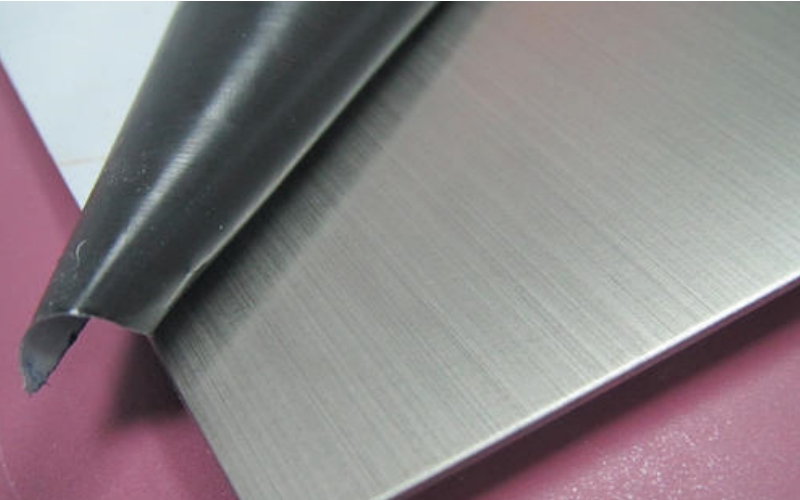 Common Applications of Stainless Wire Drawing Sheet
Stainless steel wire drawing sheets and plates can apply to many fields including construction, electricity industries, food and medical processing, machinery, hardware, and light industry. Here list some examples for your reference.
– Shells, frames, cabinets, boxes, and tanks of various equipment.
– Elevator door panels, home appliances, kitchenware, electronic equipment, and other installation projects.
– Signboards, company image walls, various logos, building reminders, various high-end brand logos, and other decorative panels.
– Food and chemical processing and storage equipment, tanks for liquid products, radiators, cosmetic plates, photocopier rollers, boilers, heat exchangers, air conditioners, etc.
– 3C digital products like notebook computer panels, keyboard boards, mobile phone panels, LCD frames, battery covers, camera protection sliders, digital camera lens slide covers, etc.
– Any other interior and exterior decoration projects you can find. If you have some ideas, come to contact us for more talking!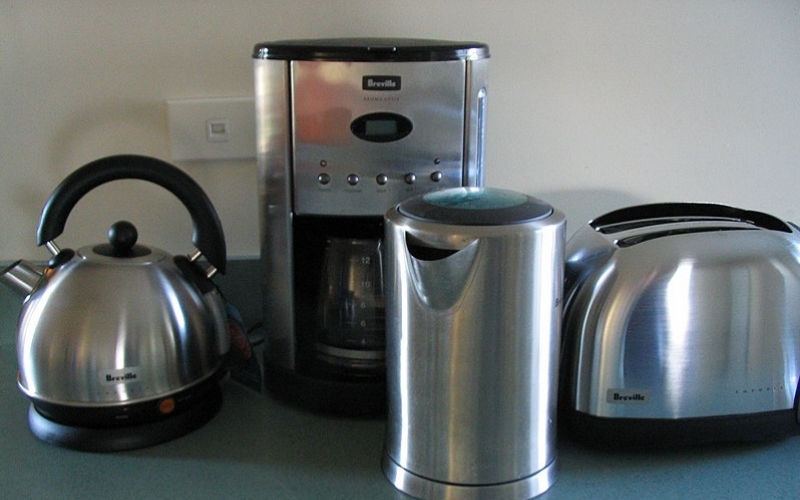 Stainless Steel Wire Drawing Plate on Sale